JACKSONVILLE, Fla. - Jacksonville University sailor Charlotte Rose is one regatta away from qualifying for the Tokyo Olympics, according to JU.
According to the University, Rose is on her way to Melbourne, Australia for the world championships of sailing -- the final qualifier for the US team before the Tokyo games.
The University president Tim Cost personally wished her luck as she departed Wednesday after an impromptu pep rally on campus.
---
TRENDING STORIES:
SJSO: Hundreds of students participating in potentially dangerous 'assassin' game
Parents: Oakleaf Junior High School students tested positive for THC after eating food served during student presentation
---
Rose is currently ranked #1 in the country and has a 3-point lead on the second-place American.
She's a two-time Youth World Champion from Houston, TX. She's also a 2nd-year Kinesiology student at JU with a 3.74 GPA. Rose began sailing when she was 9 years old. Since age 12, she has sailed the Laser Olympic class sailboat. Her first national competition was in 2012, and she made her international debut in Germany in 2015.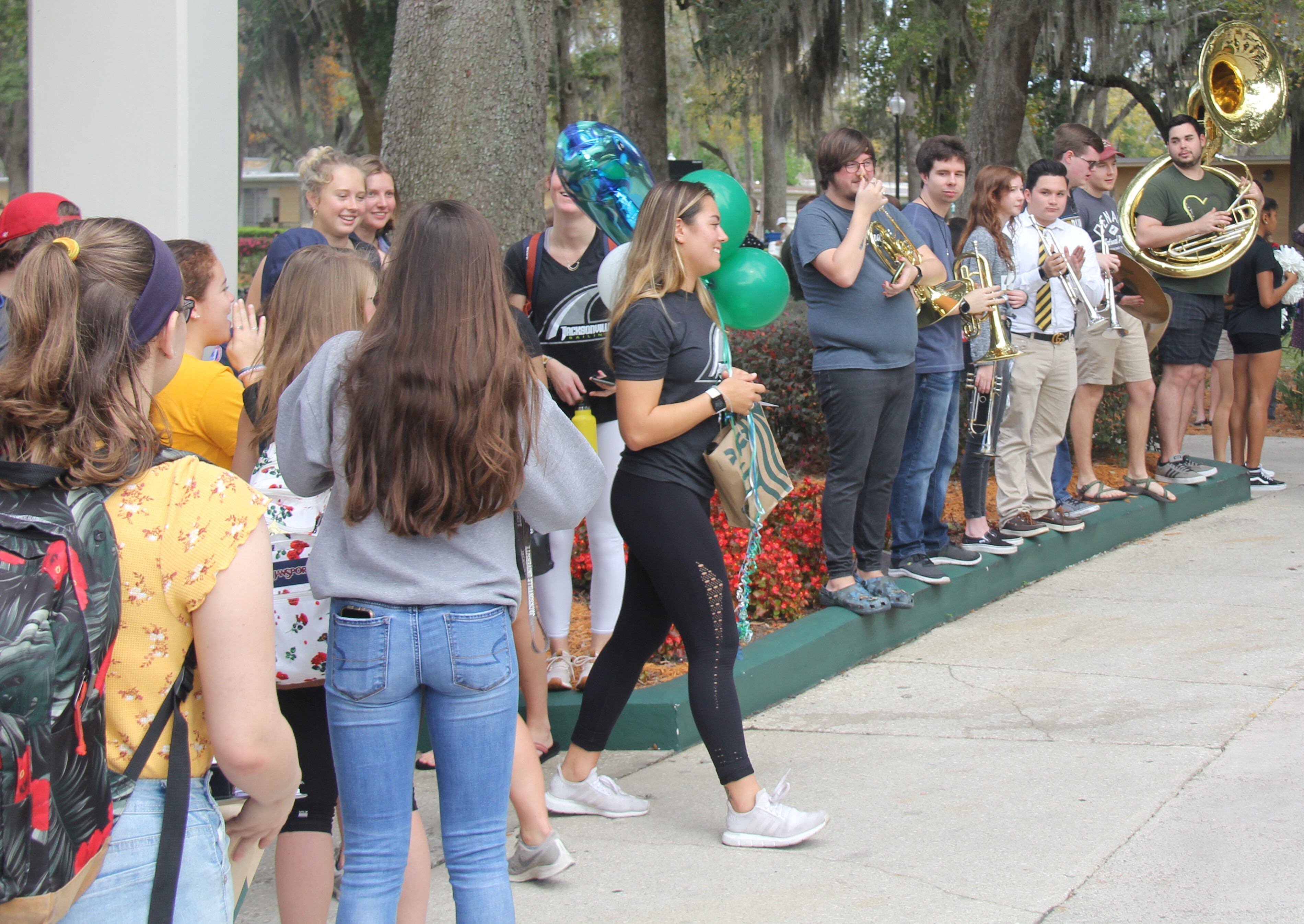 Rose has competed all over the world, including Canada, Mexico, the Netherlands, Japan and China.