Daily updates on the tropics: "Tracking the Tropics With Mike".....
With any luck, our 90-degree days are done for the year. At 99, we're tied for 10th (with last year) for the most 90-degree days in a year. The avg. is 82 days.... the most ever 114 days in 2011. The latest 90 degree day is Oct. 27th, 2010.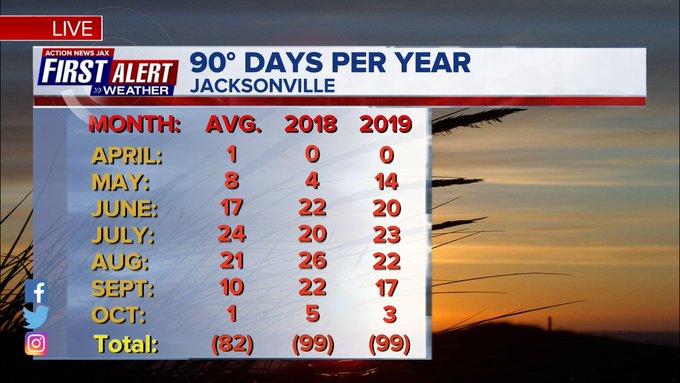 NOAA has issued their winter (Dec./Jan./Feb.) outlook. If it's accurate, NE Fl. & SE Ga. are in for yet another mild winter. Avg. highs are in the 60s to around 70 with avg. lows in the 40s. We average 18 freezes at JIA for an entire winter - far less at the beaches... 20+ freezes north & west of Jacksonville. Rainfall for the three months avg.'s 9.48".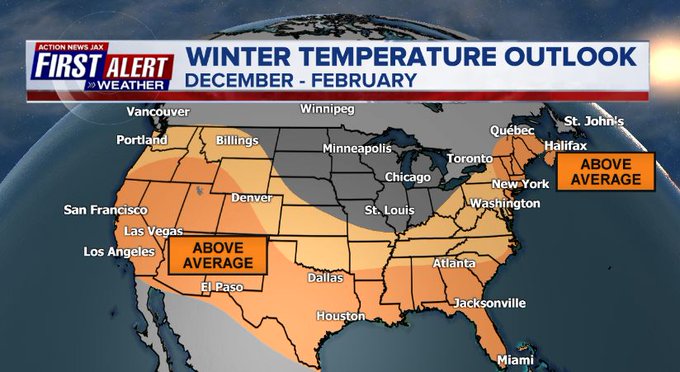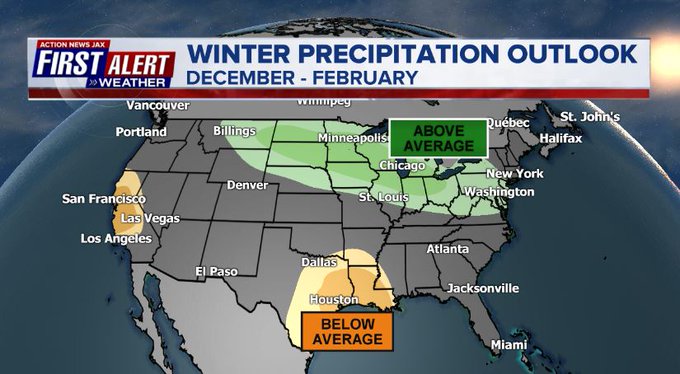 Nov. is pancreatic cancer awareness month & the annual Jacksonville pancreatic walk/run - "PurpleStride" is the weekend before on Sat., Oct. 26th at UNF with registration beginning at 8am. Pancreatic cancer has been in the news a lot recently with the diagnosis of Alex Trebek. The disease hits close to home for me as my mom was a victim - nearly 12 years ago - to the usually deadly disease. You can click here for my blog "My Very Personal Journey". For more info. on the local PurpleStride, go * here *.... "Connie Spot" is my mom's team name. :)
With my mom:
With my kids at last year's "PurpleStride":