Aug. 27, 2019 - The tropics are indeed the topic as we head toward the peak of the hurricane season - Sept. 10th. About 60% of all Atlantic hurricanes occur between Aug. 20th & Oct. 10th.
For the very latest & detailed daily updates, go to "Talking the Tropics With Mike".
As with every hurricane season:
* stay calm
* be prepared
* be smart
* go to the First Alert Hurricane Center online - preps, evacuations routes, maps, graphics, etc.
There are many variables & possible outcomes regarding Dorian - path & especially strength. Check forecasts frequently - at least daily as forecast changes will occur. Relying on a forecast that days old is not logical.
And remember what that "cone of concern or uncertainty" means. That cone has everything with the historic track error ranging from the moment the forecast was issued all the way out to 5 days when the avg. error is nearly 200 miles!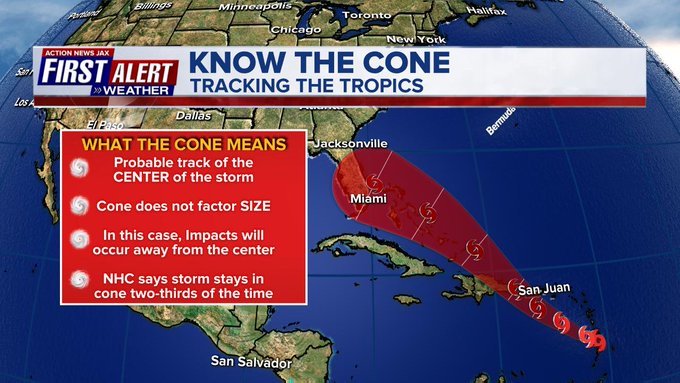 Be smart, calm & organized BUT not a baby! :)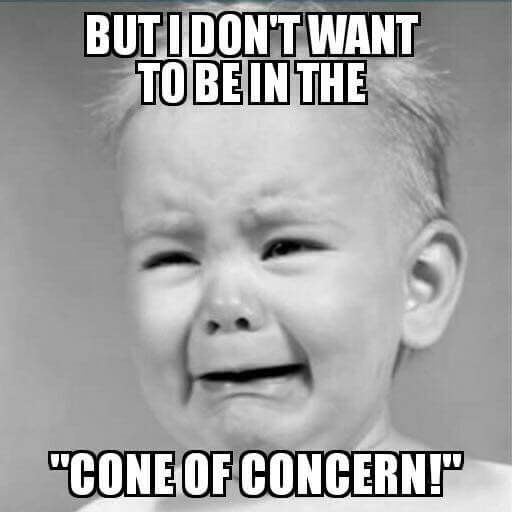 National Hurricane Center average track error starting with 12 hours & ending at the 120 hour forecast from 2014-'18: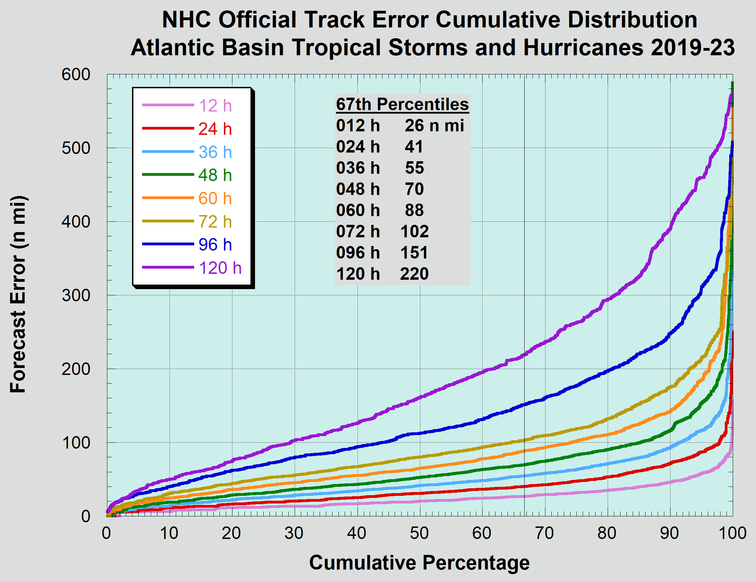 Ready to roll into fall?! o.k. - true fall temps. are still a ways off but the averages at JIA:
Low / High - 1st: 72 / 89 degrees.... 30th: 66 / 84 degrees
Rainfall: 8.19" (wettest month of the year on avg.)
Sunrise / Sunset: 1st - 7:03am / 7:50pm.... 30th - 7:19am / 7:13pm - l ose 53 min. of daylight