JACKSONVILLE, Fla. — Good news! We've (Jacksonville/NE Fl./SE Ga.) passed the peak of the spring pollen season. Check out the numbers from Dr. Brian Seymour at Professor of Biology Research Director of the Center for the Prevention of Health Disparities Edward Waters University. After 'The Players' week, the pollen numbers dropped significantly & the trend has continued through the end of the month. There is always at least some pollen in the air in our local area, but conditions will be not be near as severe as past weeks.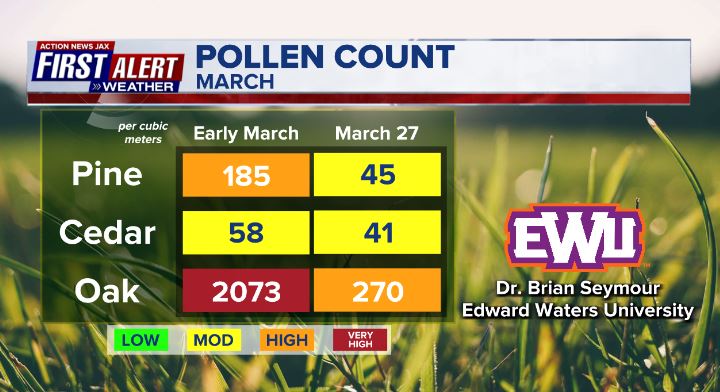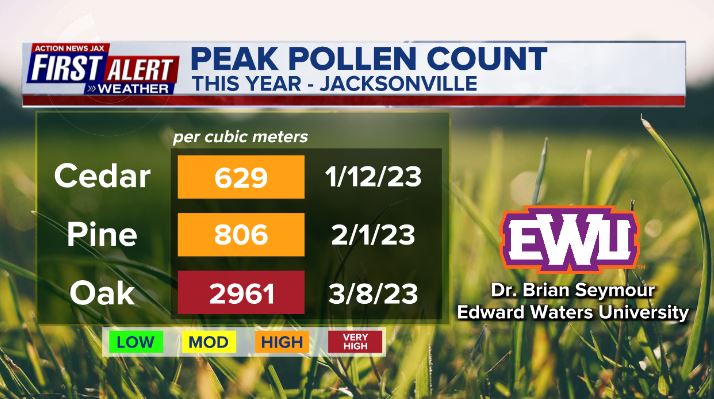 The Action News pollen story with Dr. Seymour:
As pollen decreases, the temps. are on the way up. Jacksonville (JIA) had its first "official" 90 degree day Mon., March 27th. That's about a month early with the avg. first 90-degree day anywhere from April 29th to May 5th.
In fact, our Jax N.W.S. reports that this year so far - through March 28th - is the 2nd warmest on record (5.4 degrees above avg.) for Jacksonville going back to 1971 where the thermometer has been located at JIA: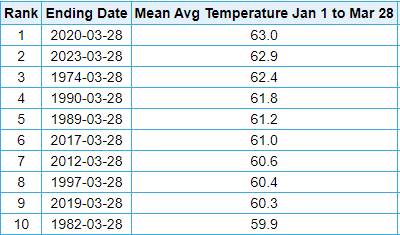 Tue., March 28th marked 6 months since powerful Cat. 4 Ian came ashore on the southwest coast of Florida. With photographer Diar Gilyana, I visited Fort Myers Beach & Sanibel Island late in the week prior to the 28th. I found a wide array of damage & repairs not to mention people at various stages of recovery - both physically & mentally.
Collapsed & gutted hotel, Fort Myers Beach: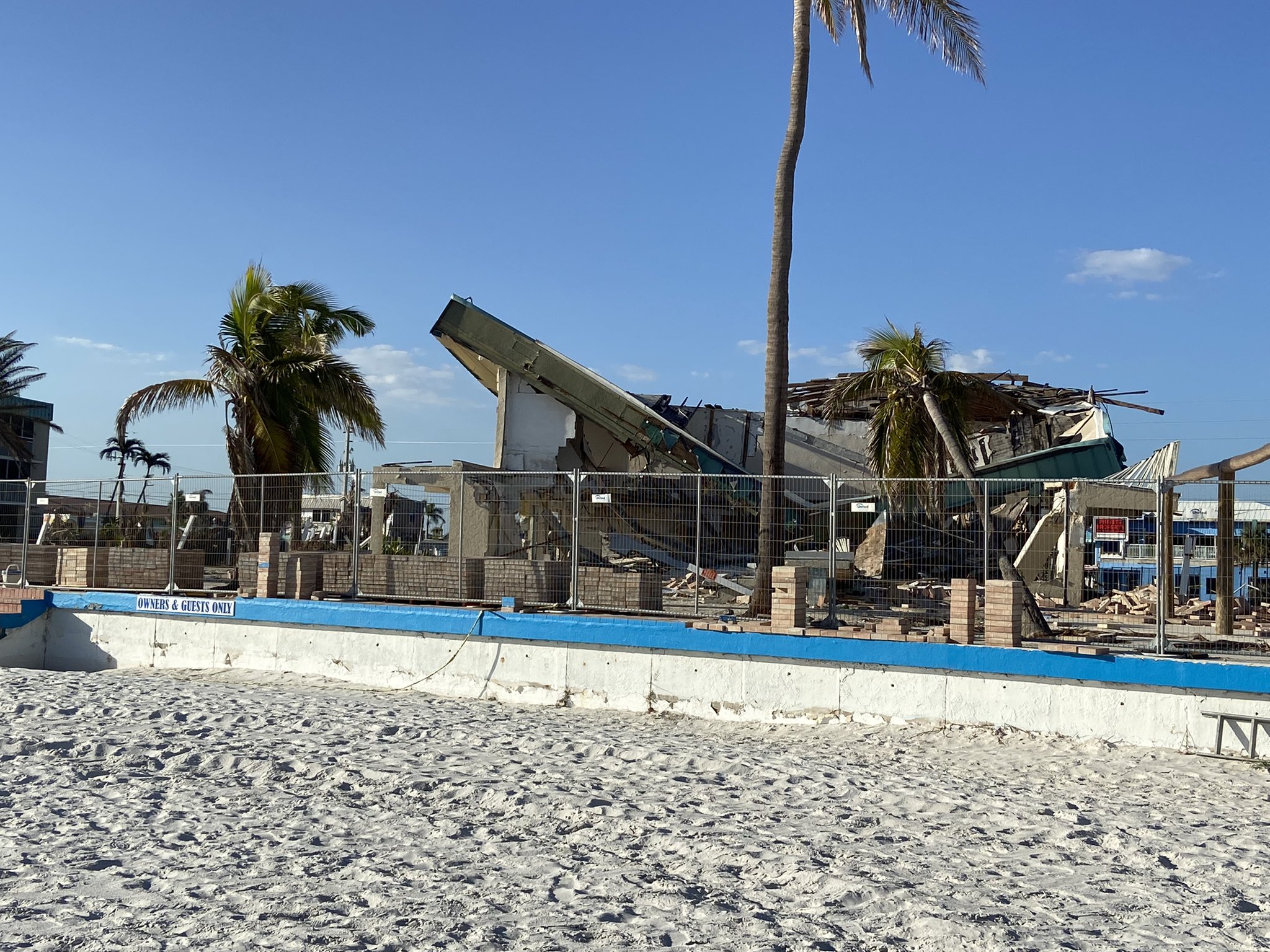 This Day Care was lifted off its foundation by storm surge: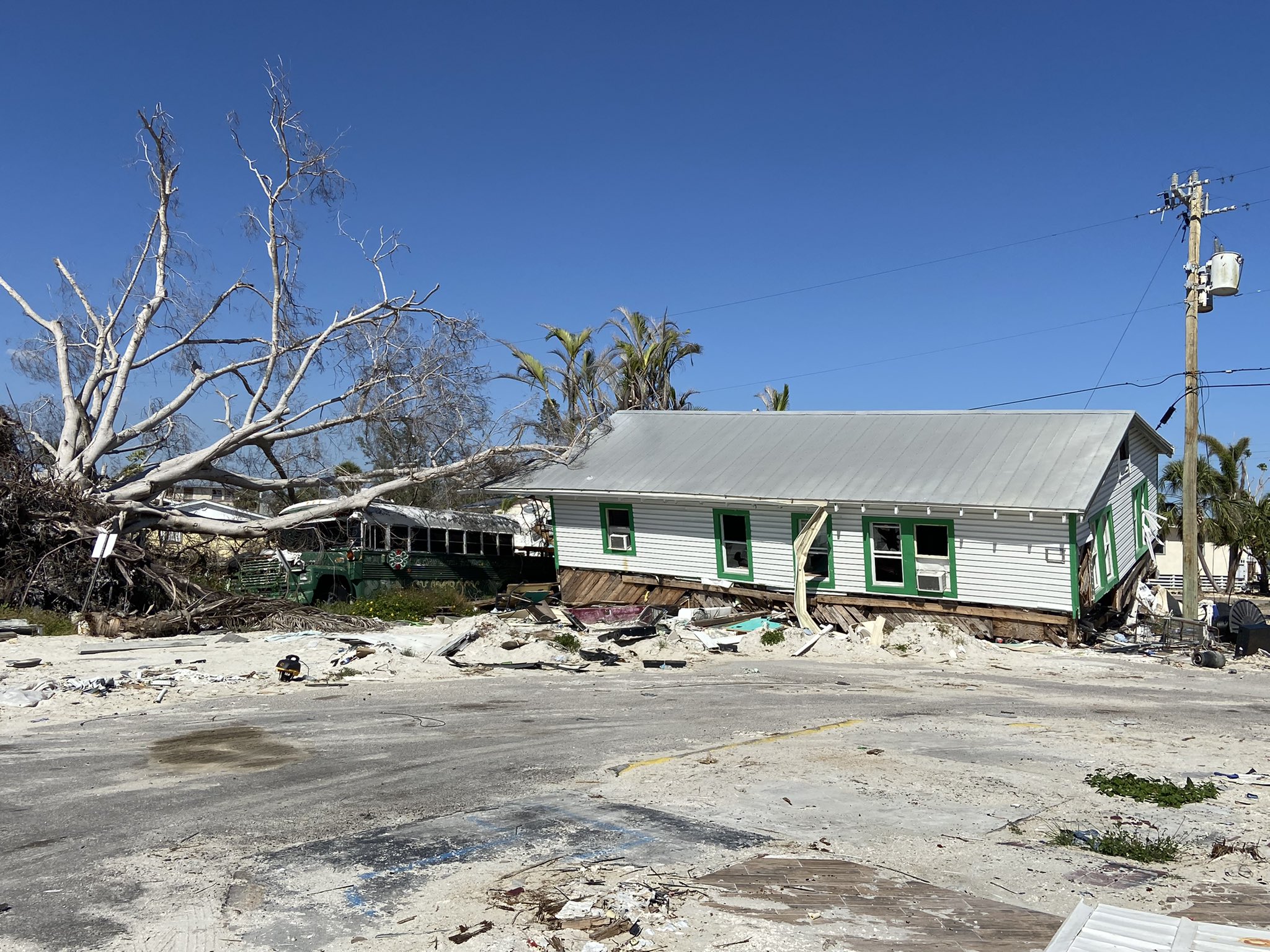 Many homes that were not "destroyed" but were flooded by storm surge have been stripped to their studs: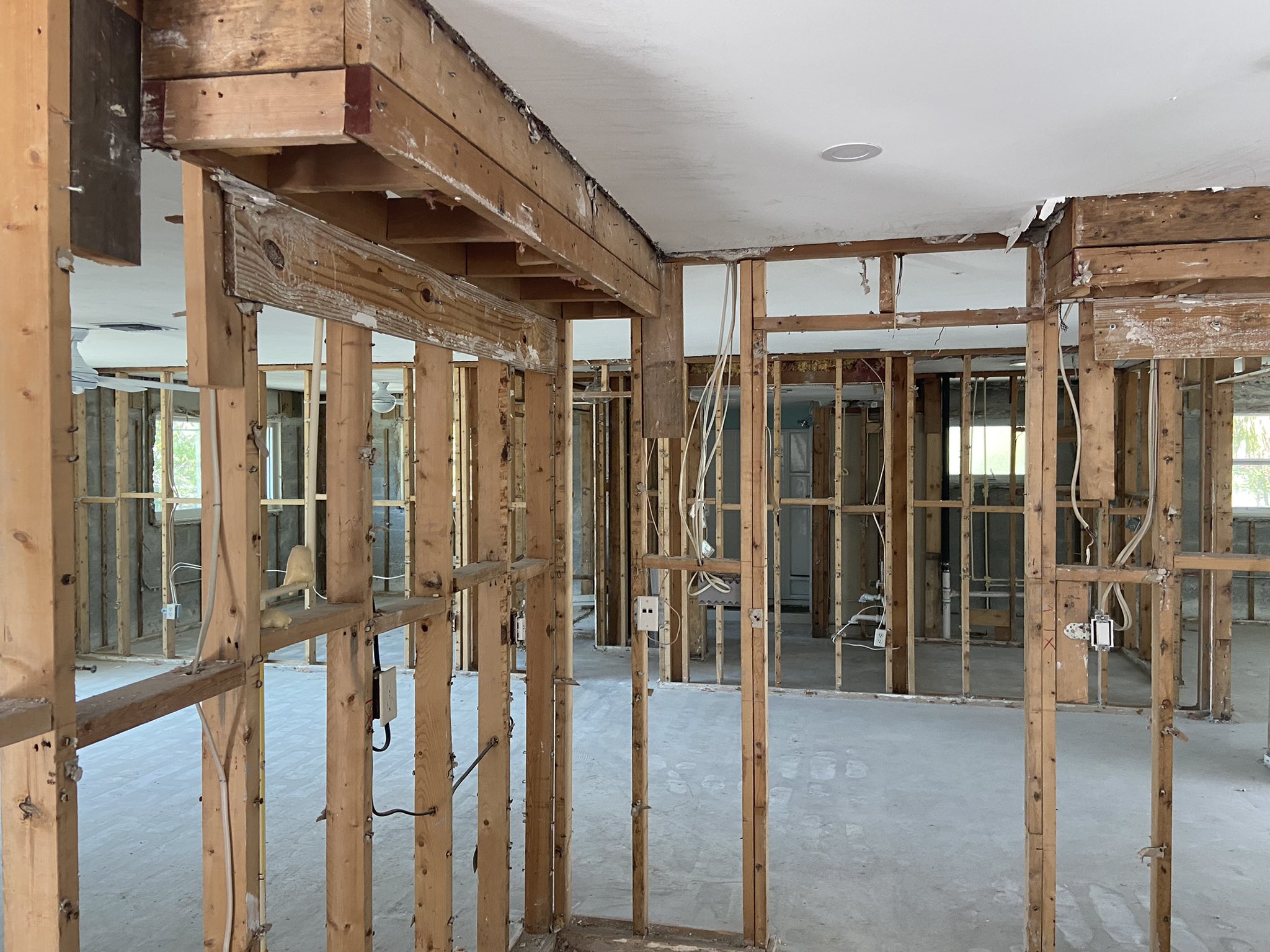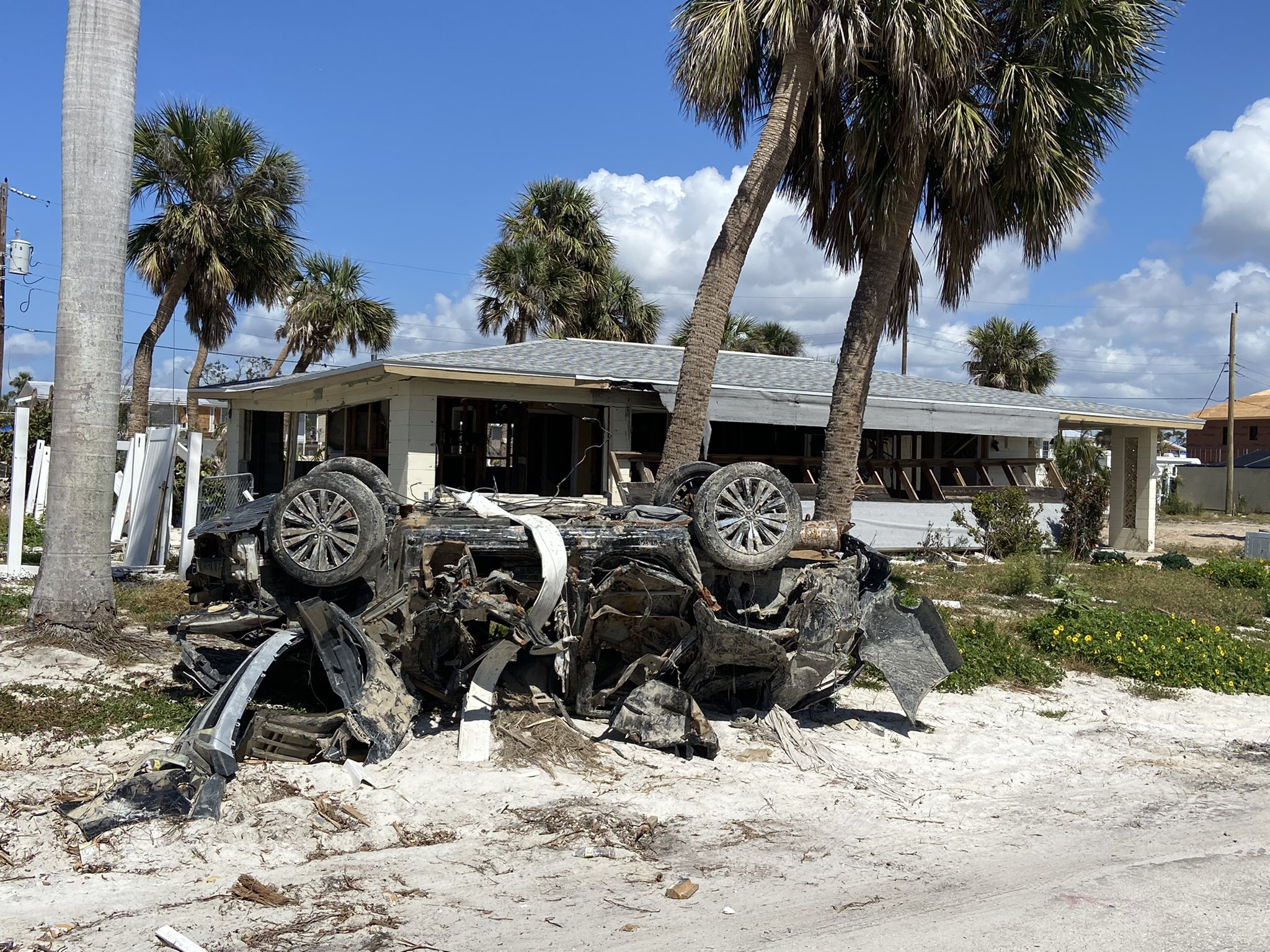 Beach Baptist Church where some people found refuge *during* Ian. Everyone in the church during the storm survived despite severe damage to the church: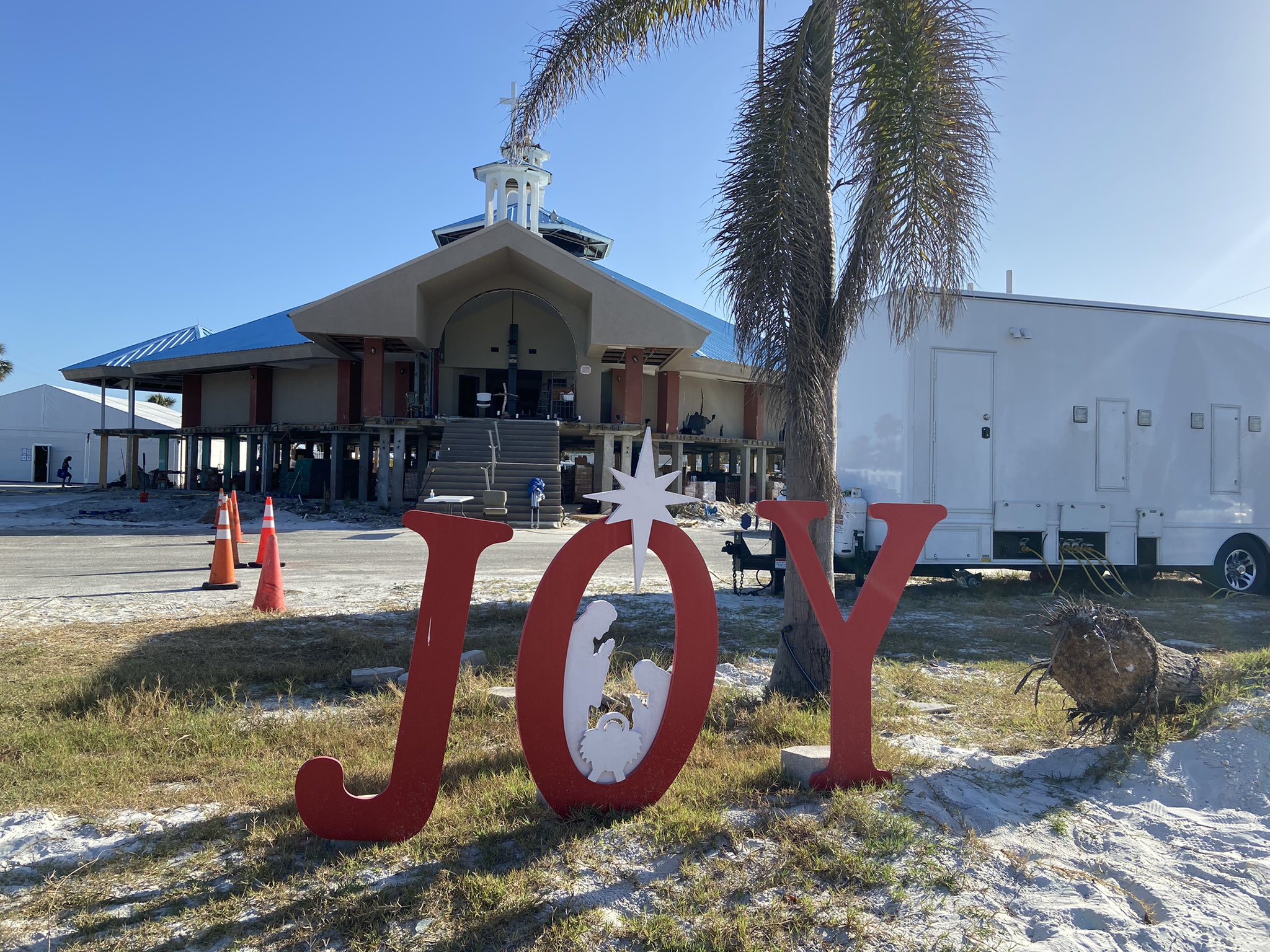 The partially re-built Sanibel Causeway: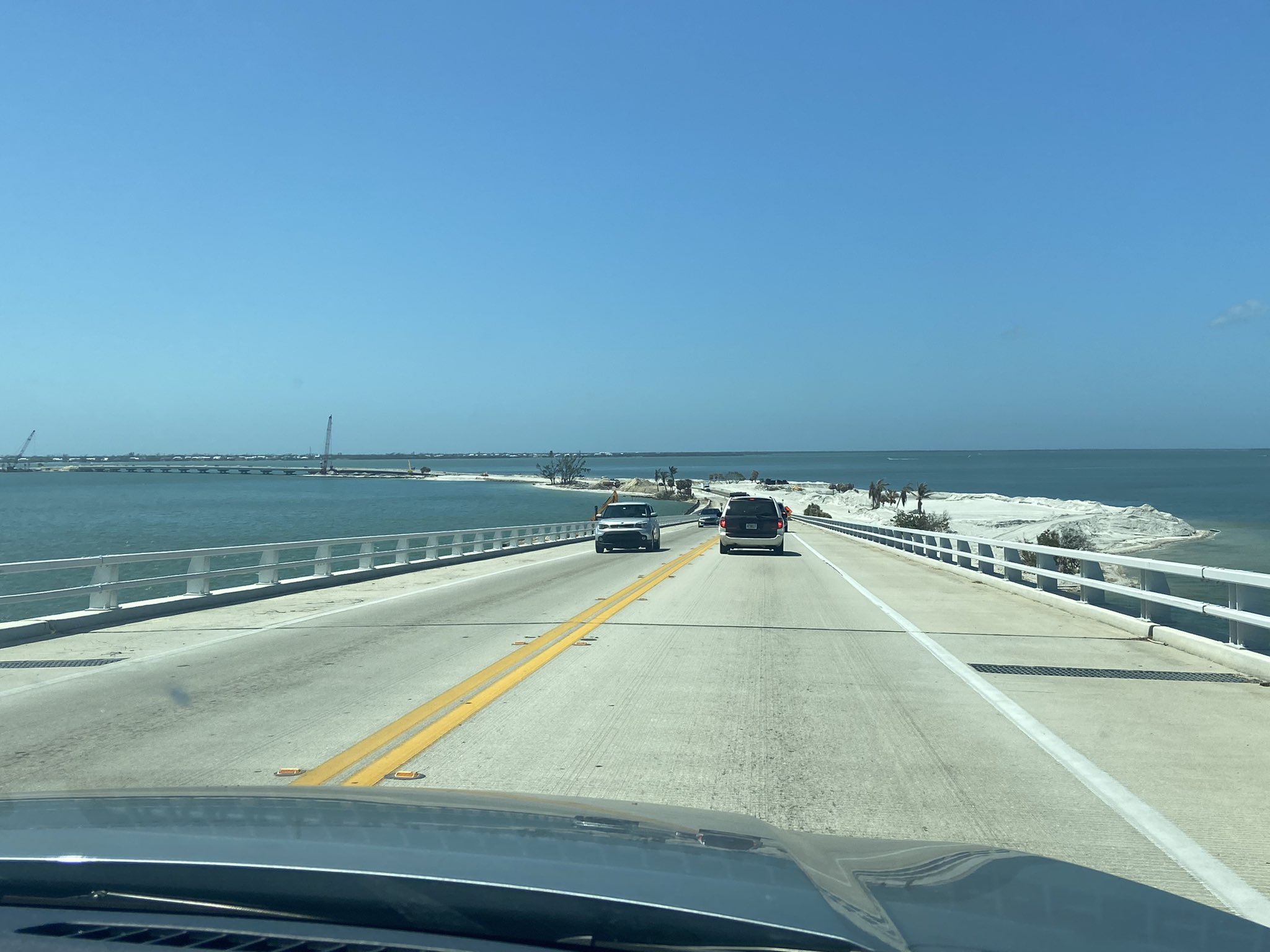 One of my stories 6 months after Ian's landfall:
The World Meteorological Organization (WMO) has retired two names from the '22 Atlantic name list: Ian & Fiona. Ian, of course, hammered Florida while Fiona flooded Puerto Rico. Replacement names will be "Idris" & "Farrah". The lists of names are repeated every 6 years so the '22 list will be repeated 2028.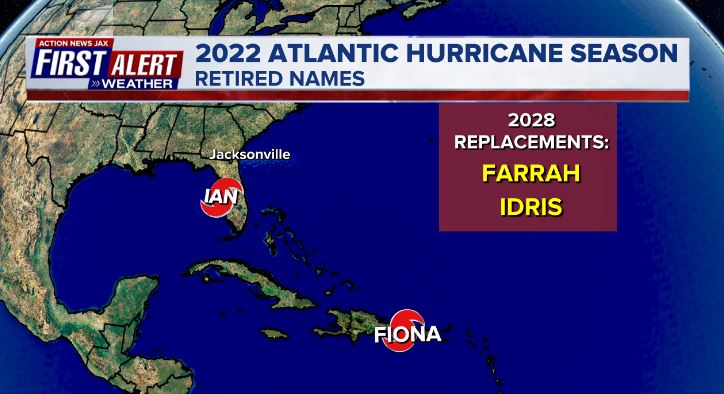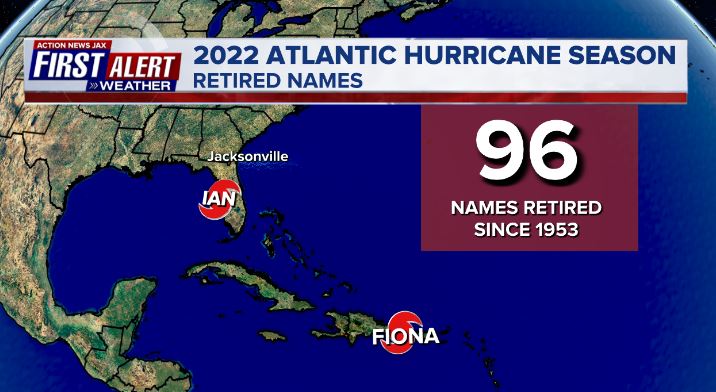 So there's this planet alignment visible through late March/early April. *In theory*, 5 planets will aligned in the evening western sky. BUT... Mercury & Jupiter will be very low on the horizon & hard to see & only for a brief time... Uranus is not visible with the naked eye... Venus & the crescent moon will stand out at least :) .... & you will see Mars (small red dot) just about overhead. And the alignment is not "rare" occurring - on average - about once a year.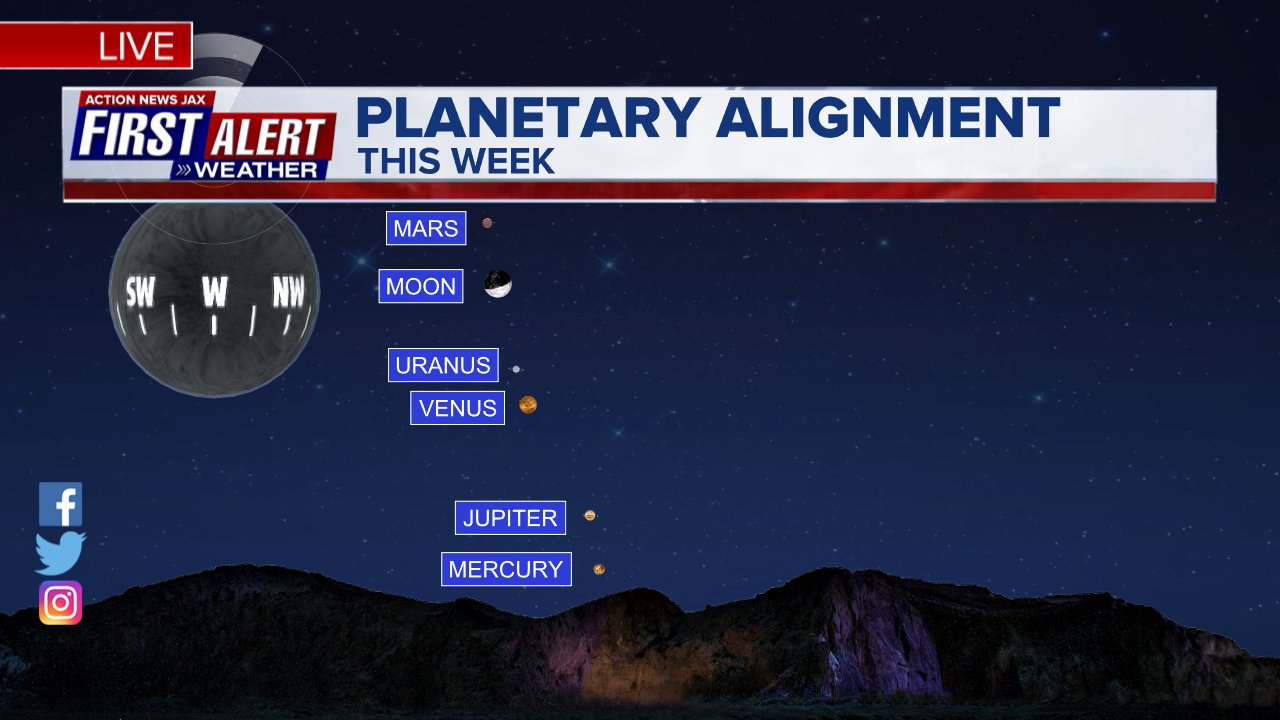 And last but not least, it's time for "Tenikka's Books for Kids"! More info. * here *.