Jacksonville, Fl — Oh dear. The pine pollen season is officially underway across Jacksonville & NE Fl. - Gesundheit! The worst of the pine pollen typically lasts 3-5 weeks depending on weather. Dry, windy days have higher counts while wet, cool days typically have lower numbers. Oak pollen - the most widespread allergen for many folks - usually follows quickly on the heels of pine pollen peaking in late Feb. through March. Freezes can slow the process but will not completely shut the pollen season down. Given the hard freezes around Christmas, many other plants, bushes & trees will eventually bloom as temps. warm so expect an "above average" season of pollen. Good info. * here * from Allergy & Asthma Specialists of N. Florida.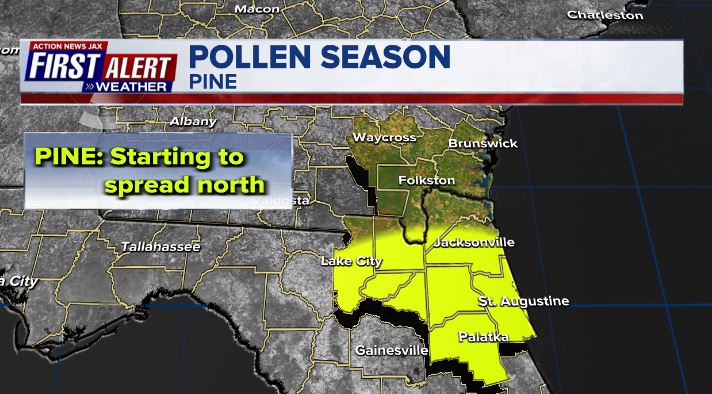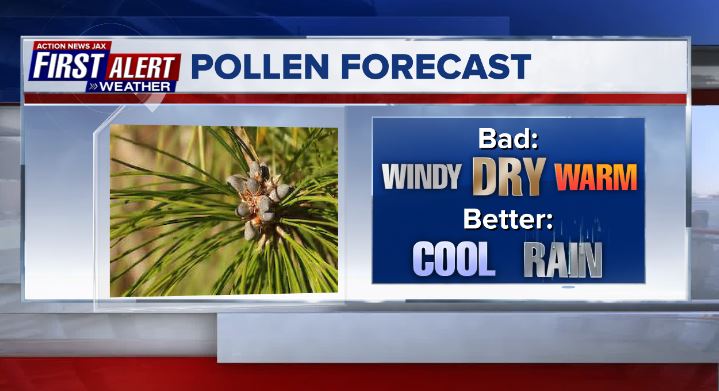 Speaking of freezes... there have been officially 8 freezes at JIA this season. The long term inland average is 15 days per winter. Freezes are most likely through mid Feb. with only a handful at most by late Feb. into March. NE Fl./SE Ga. has not a season with more than 14 freezes since the cold winters of 2008-'09, 2009-'10 & 2010-'11.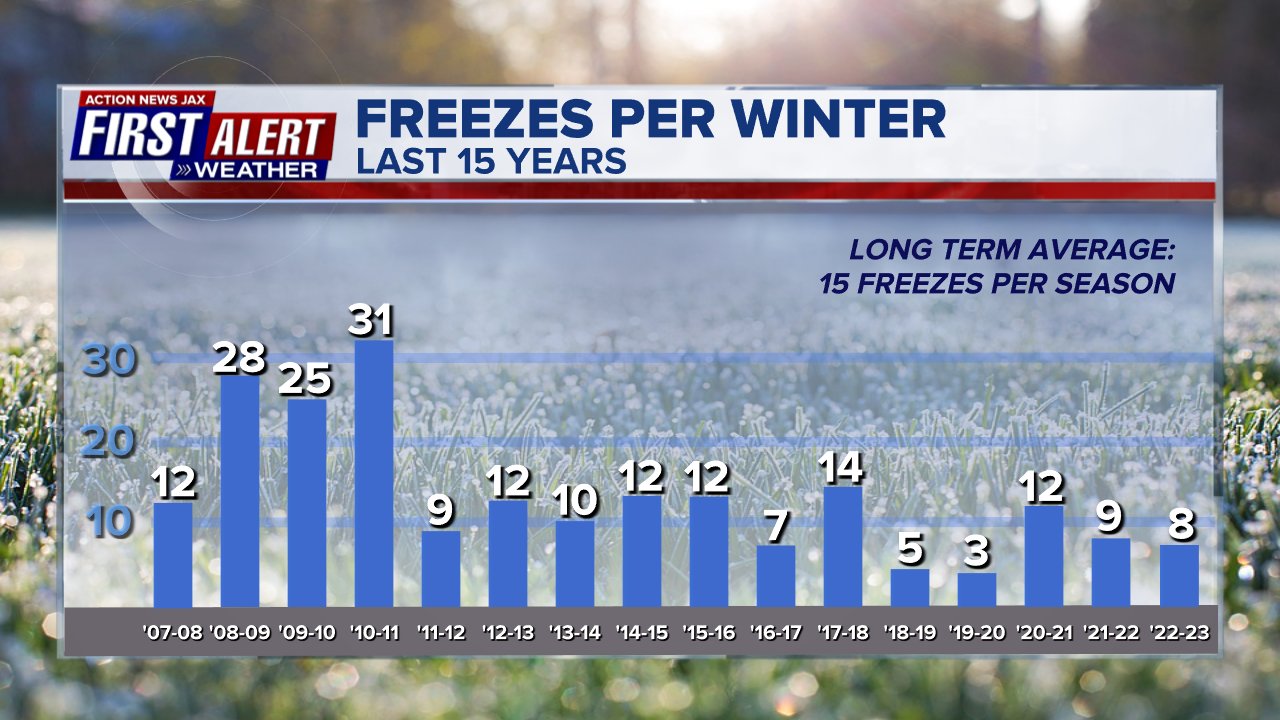 From the National Phenology Network, spring is underway for parts of the south & is ahead of schedule (as much as 2-3 weeks) from parts of Texas to Mississippi & Alabama as well as coastal Ga. & S. Carolina & a couple days behind schedule in Central Florida while a few days ahead of schedule for coastal NE Fl./SE Ga. & some areas south of I-10.
While spring has sprung in parts of the south, snow cover as of Jan. 25th is expansive with more than half - 58% -of the Lower 48 covered in white. That's appreciably more than a year ago (36%).
2023: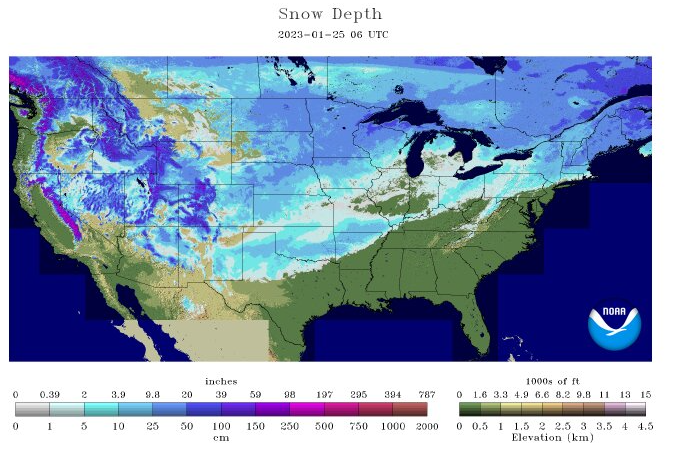 2022: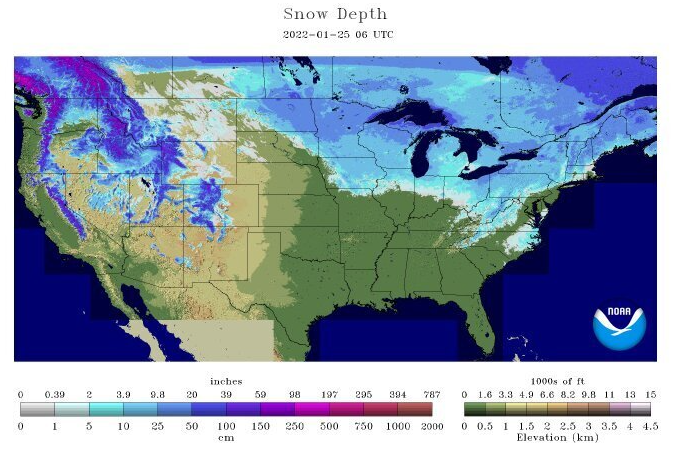 According to LawnStarter... Jacksonville ranks better than the 50th percentile when it comes to "dirtiest" vs "cleanest" cities in the U.S. The study compared more than 150 of the biggest U.S. cities across four categories, including pollution, living conditions, infrastructure, and consumer satisfaction.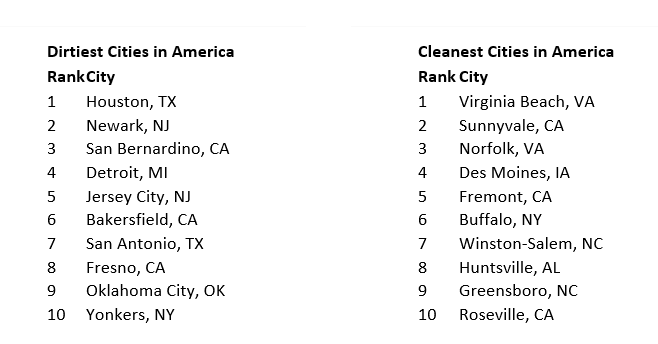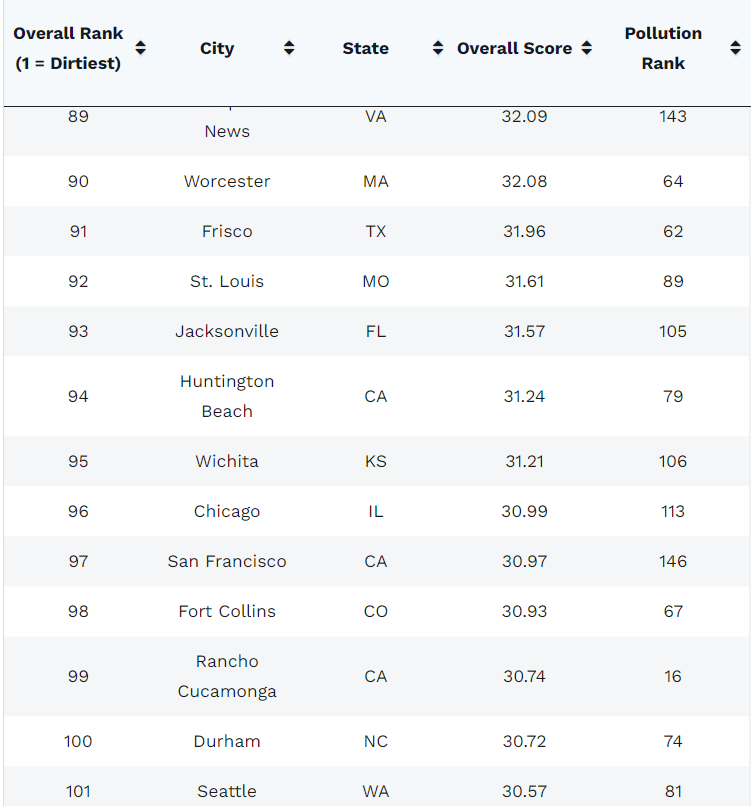 ©2023 Cox Media Group