Jacksonville, FL — January had a wide range of temps. including four freezes to go along with 4 record highs. The warmest temps. were near the end of the month & included an all-time (going back to 1871) January record on the 30th of 87 degrees. We have never had a 90-degree day in Jacksonville before March 10th (1974) & the avg. first 90 day is May 5th.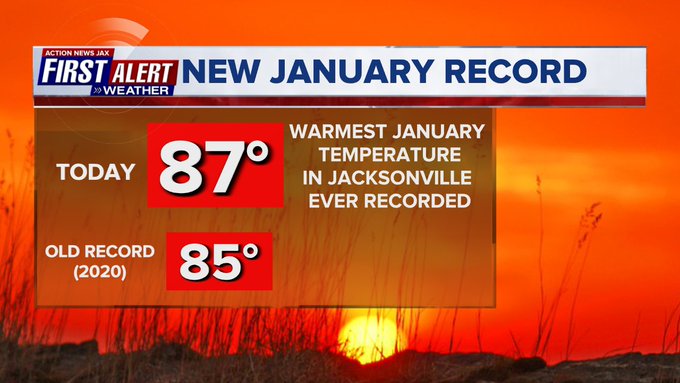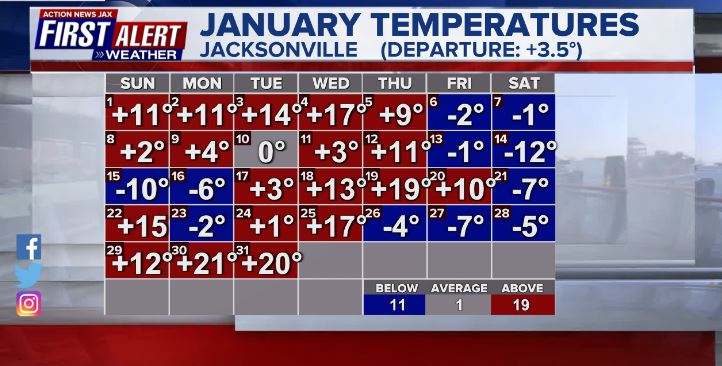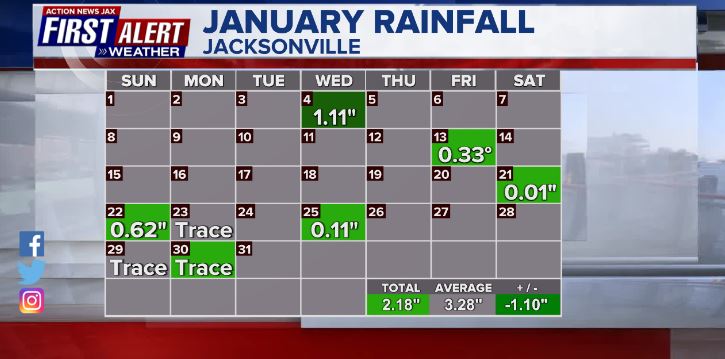 February averages at JIA: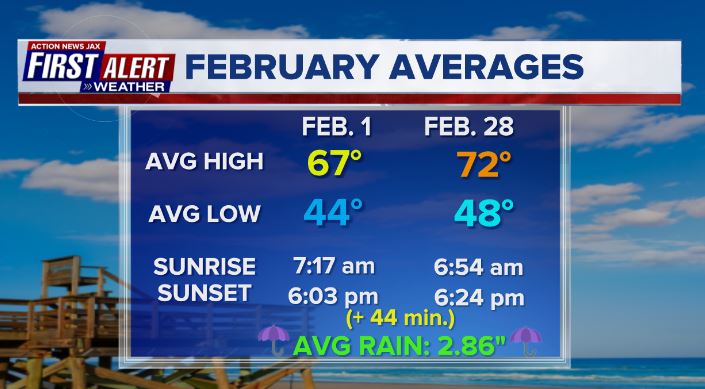 The exceedingly rare "Green Comet" - C/2022 E3 - is at its peak right now! From "Sky & Telescope":
Dazzling green comet! First appearance in 50,000 years! Watch it streak across the sky! Based on recent headlines you'd think Comet ZTF (C/2022 E3) was the greatest astronomical event of modern times. While it's not all that, this Oort Cloud refugee is already visible in binoculars and a pretty sight in modest telescopes. Observers with dark, moonless skies may even spot the comet with the naked eye (dimly) as it sails between the the Big and Little Dippers later this month.
Look to the right of the North Star (Polaris) & to the left of Orion's belt. Best viewing through early Feb. will be after midnight since the moon will have set by then.
The pic below is from right here at home! Nicely done by Mike Rosset in Mandarin:
Illustration courtesy Sky & Telescope: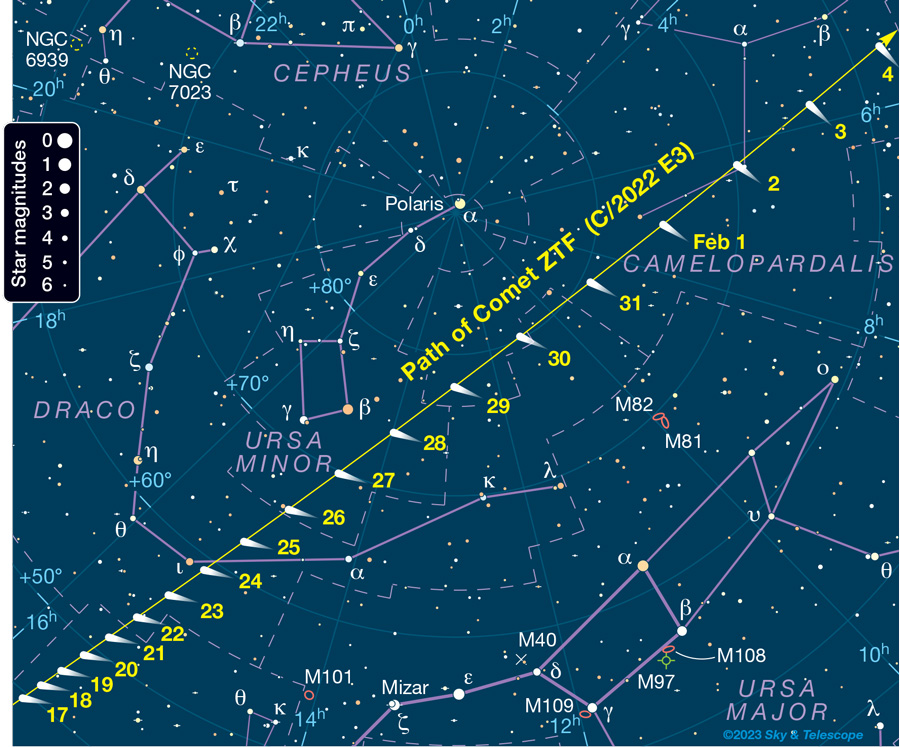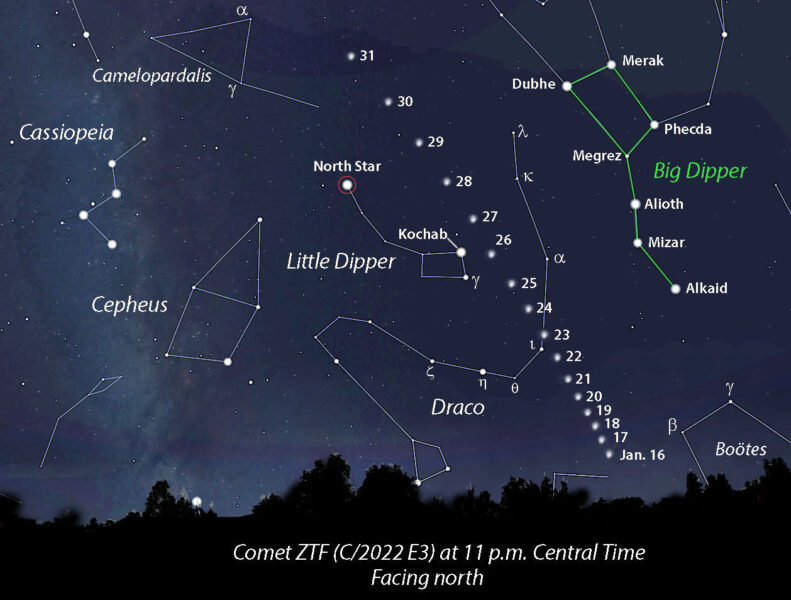 National Weatherperson's Day is Feb. 5th! Shout out to the First Alert Weather Team! - Garrett Bedenbaugh, Corey Simma, Trevor Gibbs & Marithza Ross. The day commemorates the birth of John Jeffries in 1744. Jeffries, a Boston physician and one of America's first weather observers, began taking daily weather observations in Boston in 1774.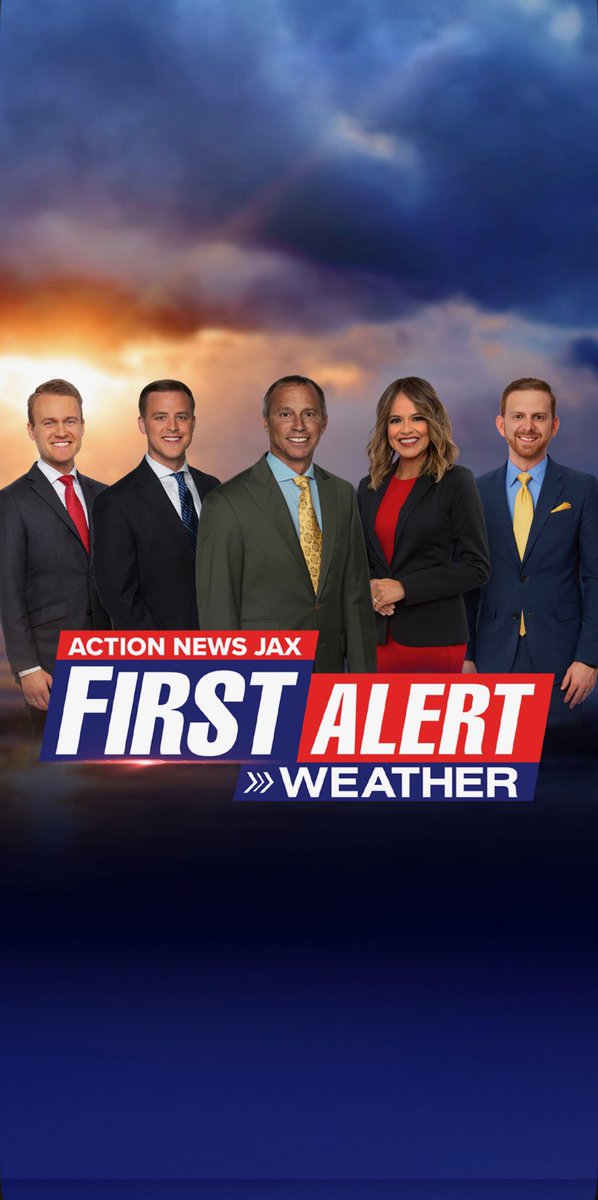 ©2023 Cox Media Group