Oct. 27, 2017 - Photos: Must-see photos of Irma damage in Jacksonville area .... hurricane Irma recap
Storms increasing over Central/Western Caribbean...
The "Buresh Bottom Line": Always be prepared!..... City of Jacksonville Preparedness Guide... Georgia Hurricane Guide.
We're starting to see some organization/consolidation of the shower & t'storm activity over the Central/Western Caribbean. This area bears watching as gradual tropical development may evolve. Indications are that the system will be rather weak & will get pulled north/northeast rather quickly this weekend into early next week as a strong upper level trough re-establishes itself over the Eastern U.S. Conditions will be reasonably favorable for development through Sat. before the low moves into or near S. Florida. The low will then accelerate north/northeast then bend back to the north - possibly even northwest - over the far W. Atlantic & near the U.S. east coast as interaction occurs with a strong upper level trough & surface low. The next name on the list is Philippe if the low can become strong enough to gain a name. Heavy rain will occur across S. Florida but no impact on Jacksonville/NE Fl./SE Ga.
Spaghetti plots below for the Caribbean disturbance:
The very strong upper level trough of low pressure - image below is the GFS model forecast for midday Sat., Oct. 28th - shows the "buckling" jet stream. The small low near S. Florida is the disturbance that's moving north out of the Caribbean. The large trough will guide the disturbance - possibly Philippe - north/northeast.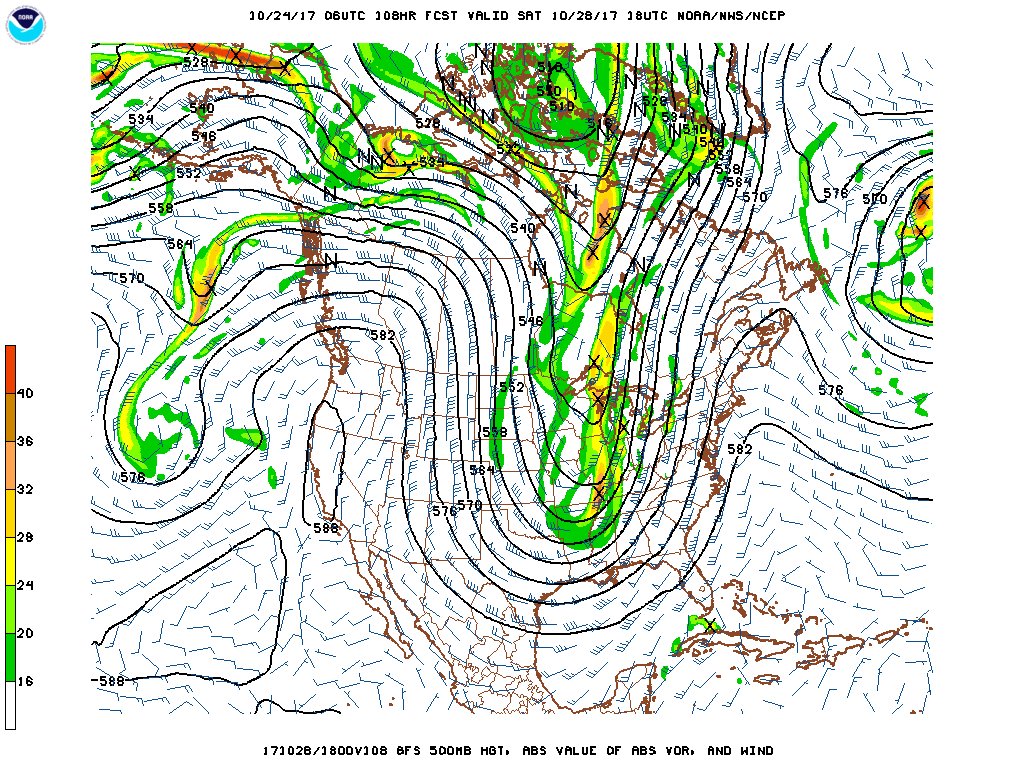 Interesting map below tweeted by Erik Pindrock shows virtually all of Fl. has experienced at least tropical storm force winds this year... as well as the entire Gulf Coast... & as far north as N. Carolina on the east coast:
Deep oceanic heat content is still very evident - especially over the Caribbean.....
Sea surface temp. anomalies:
East Atlantic IR satellite:
0
Mid & upper level wind shear (enemy of tropical cyclones) analysis (CIMMS).
1
In the E. Pacific... tropical storm "Selma" has developed from a disturbance that initiated over/near Central America very near the Caribbean disturbance that will move to near Fl. over the weekend. Selma will move north/northeast toward Central America & El Salvador Saturday where tropical storm WARNINGS are in effect.
SE U.S. surface map: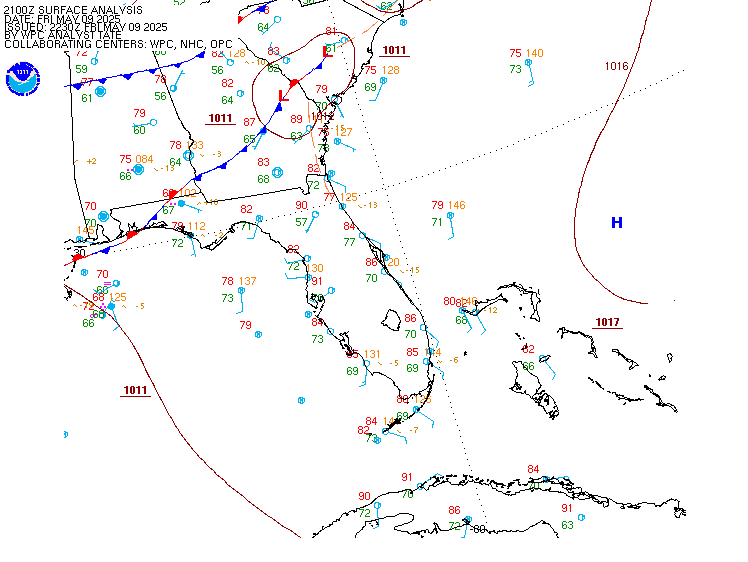 Surface analysis centered on the tropical Atlantic:
Surface analysis of the Gulf: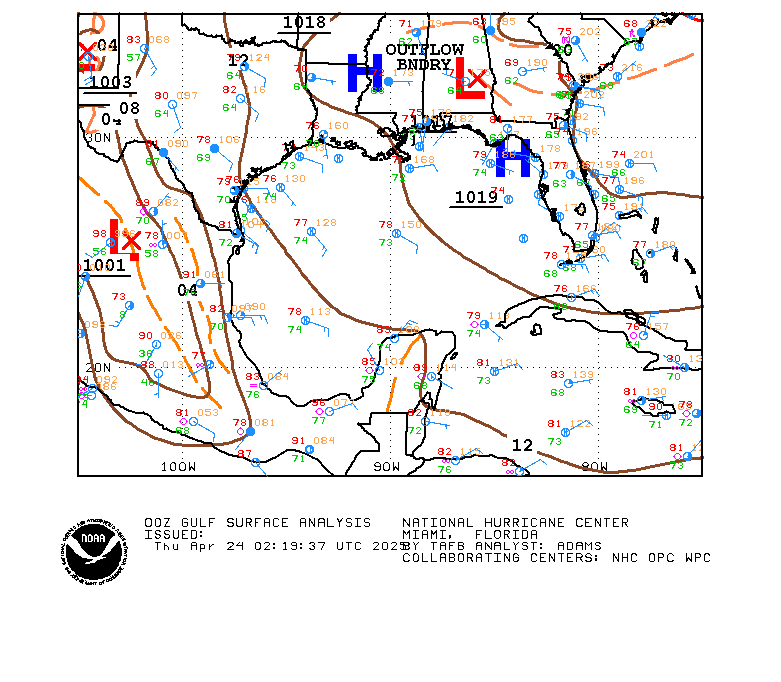 Caribbean: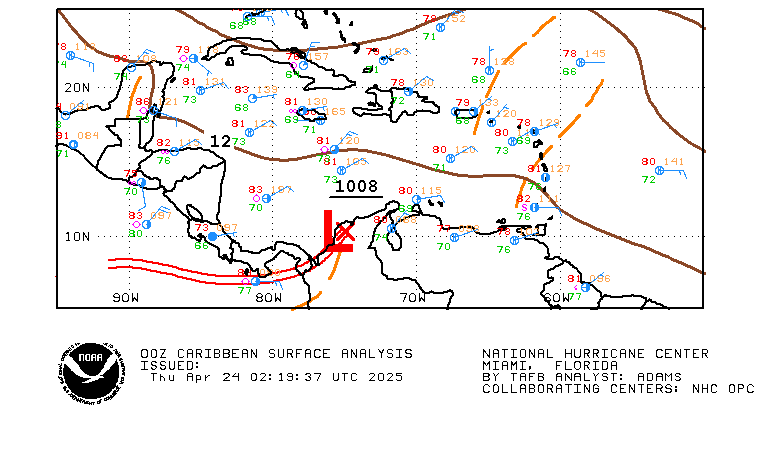 Extensive hurricane Irma recap - click here.