Oct. 16, 2018 - The "Buresh Bottom Line": Always be prepared!.....First Alert Hurricane Survival Guide... City of Jacksonville Preparedness Guide... Georgia Hurricane Guide.
STAY INFORMED: Get the (free) First Alert Weather app
FREE NEWS UPDATES, ALERTS: Action News Jax app for Apple | For Android
Historical hurricane Michael - post storm photos & video ** here **...... "Buresh Blog": Forecasting a Monster ** here **.....
A low pressure area that originated over the Caribbean has moved into Central America & continues to move west. Tropical development is possible over the far E. Pacific once the low moves west & back over warm water.
A poorly organized tropical wave - but with quite a bit of t'storm activity - is located east of the Lesser Antilles. Movement will be to the west/northwest & pretty strong shear should keep the system in check. There is some chance for some development in the long run over the SW Atlantic.
Forecast models are indicating low pressure developing late next week over the Northern Gulf along a stalled front. Tropical development is unlikely but this will be an area to keep an eye on.
E. Atlantic: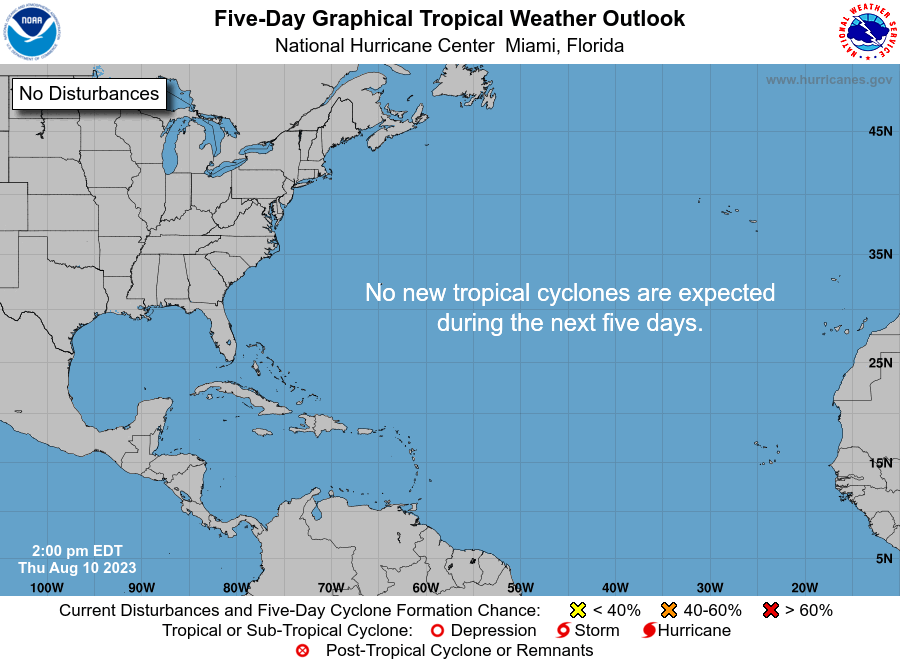 Mid & upper level wind shear (enemy of tropical cyclones) analysis (CIMMS). The red lines indicate strong shear:
The Atlantic Basin.....
Water vapor imagery (dark blue indicates dry air):
Deep oceanic heat content is seasonably high over the Caribbean, Gulf of Mexico & SW Atlantic as one would expect in the fall....
0
Sea surface temp. anomalies:
1
SE U.S. surface map: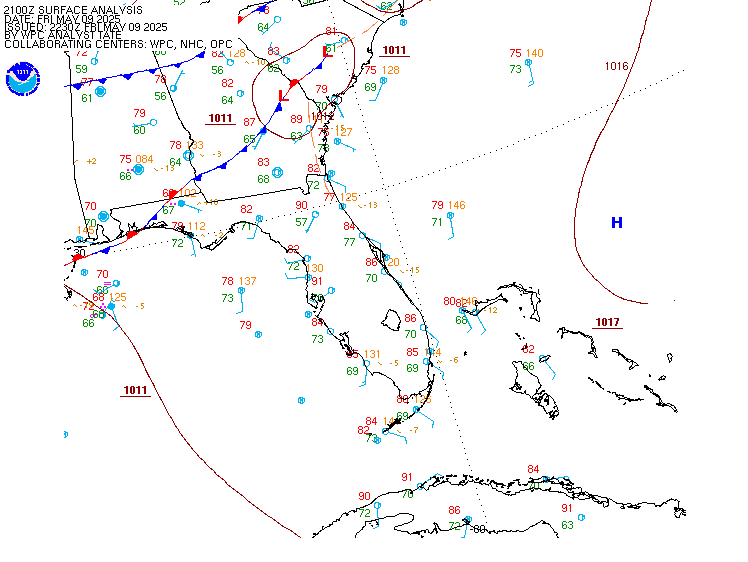 Surface analysis centered on the tropical Atlantic:
Surface analysis of the Gulf: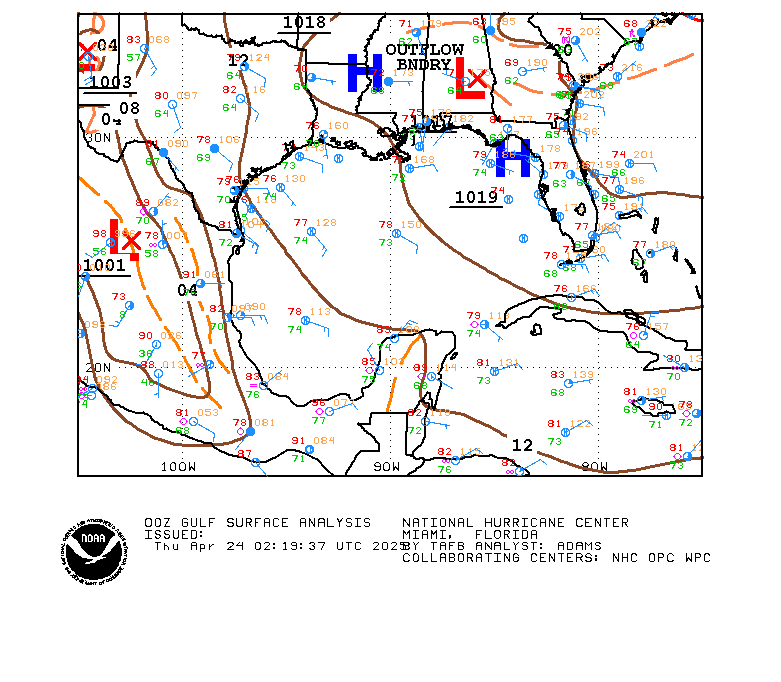 Caribbean: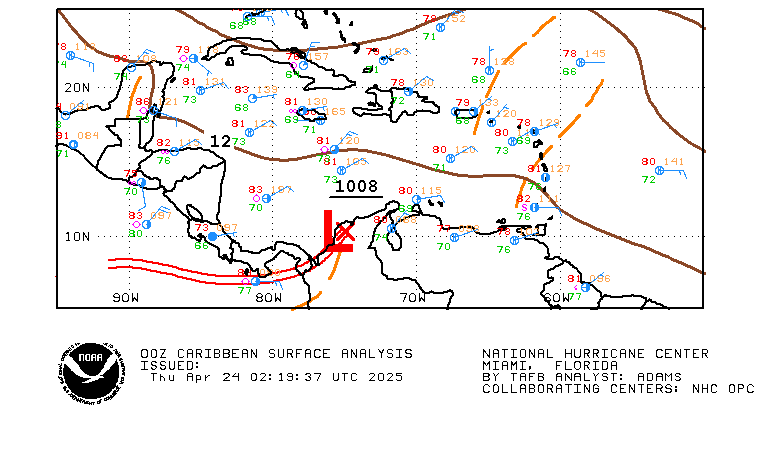 Tropical storm "Tara" is over the far E. Pacific very near the Mexico coast bringing heavy rain & rough seas & surf to some central coastal areas. Tara is expected to weaken then dissipate over the next few days.