Oct. 22, 2018 - The "Buresh Bottom Line": Always be prepared!.....First Alert Hurricane Survival Guide... City of Jacksonville Preparedness Guide... Georgia Hurricane Guide.
STAY INFORMED: Get the (free) First Alert Weather app
FREE NEWS UPDATES, ALERTS: Action News Jax app for Apple | For Android
Historical hurricane Michael - post storm photos & video ** here **...... "Buresh Blog": Forecasting a Monster ** here **.....
There are no areas of concern right now across the Atlantic Basin. Low pressure will be developing later in the week near the Gulf Coast then work northeast near or across Fl. & up the east coast &/or the far Western Atlantic through the weekend but will likely stay nontropical in nature.
Powerful hurricane Willa can be seen on the far left edge of the satellite image below over the E. Pacific. Storminess over the Southern Caribbean is associated with a trough of low pressure - tropical development is not expected.
Atlantic Basin:
E. Atlantic: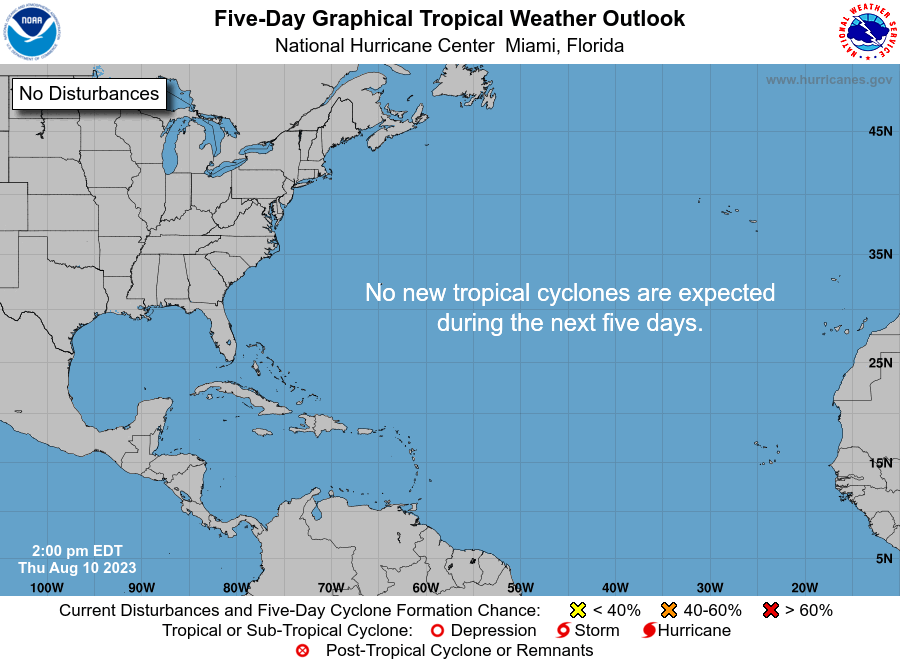 Mid & upper level wind shear (enemy of tropical cyclones) analysis (CIMMS). The red lines indicate strong shear:
The Atlantic Basin.....
Water vapor imagery (dark blue indicates dry air):
Deep oceanic heat content is seasonably high over the Caribbean, Gulf of Mexico & SW Atlantic as one would expect in mid autumn....
0
Sea surface temp. anomalies:
1
A front has stalled near south Fl. & move back & forth (north & south) this week as upper level disturbances move west to east. Surface low pressure will evolve later in the week over the Northern Gulf, the low looks to be nontropical in nature.
SE U.S. surface map: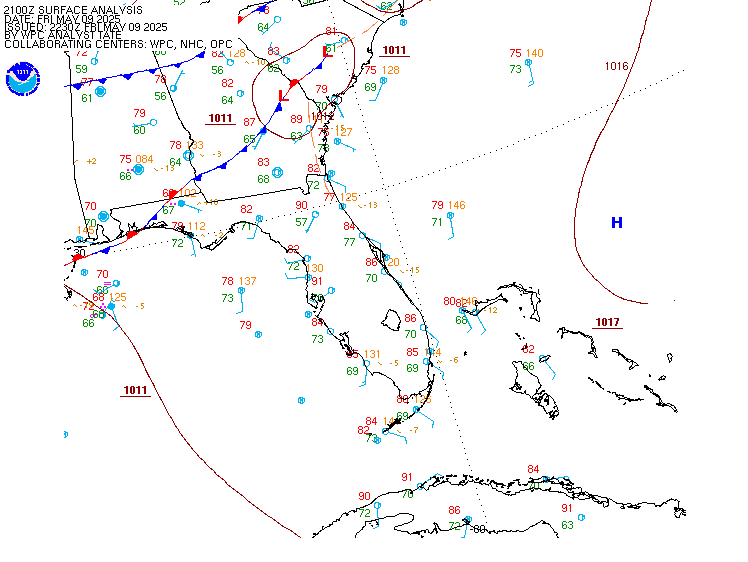 Surface analysis centered on the tropical Atlantic:
Surface analysis of the Gulf: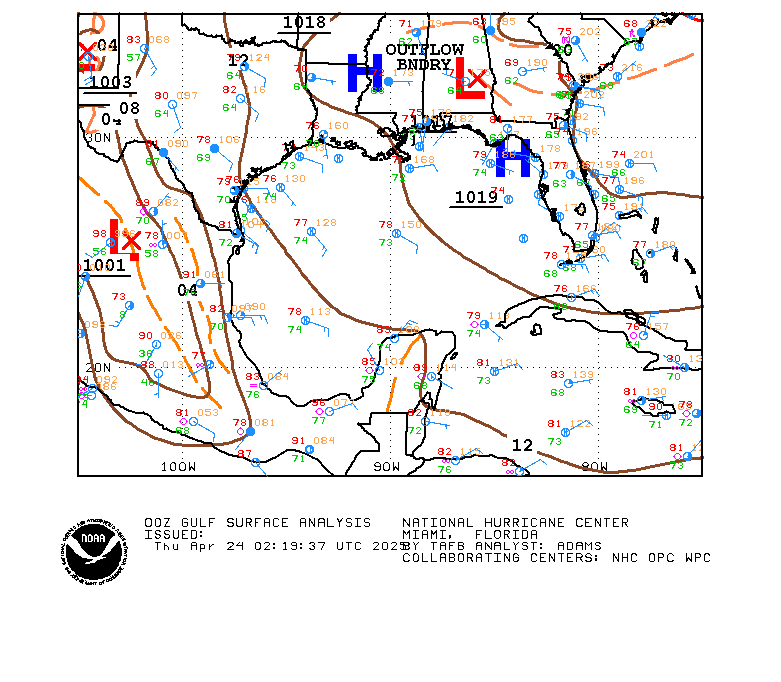 Caribbean: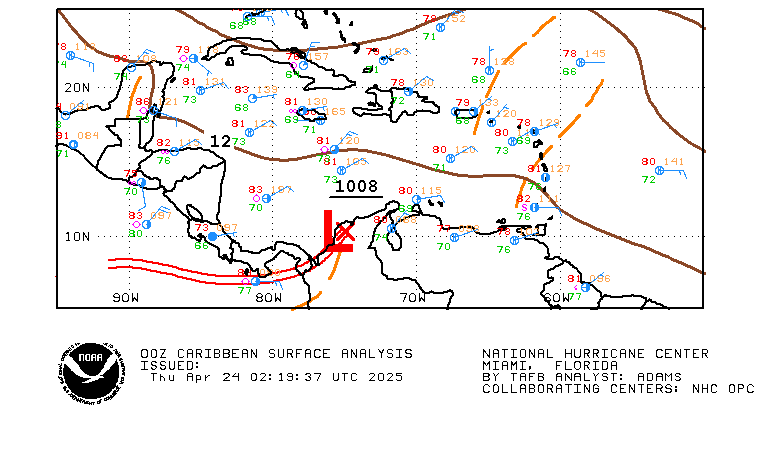 The East Pacific - as has been the case most of the hurricane season - remains active. Tropical storm "Vicente" & fast strengthening hurricane "Willa" are off the coast of Mexico. This is the first time since 1991 that at least 21 tropical cyclones have formed over the E. Pacific. Tiny Vicente is forecast to dissipate near the coast of Mexico within the next few days while Willa is a major hurricane with a landfall on the West Central Mexico coast late Tue./Tue. night where hurricane WARNINGS are in effect. Willa's low level circulation will then quickly dissipate over the rugged terrain of Mexico while the upper level reflection accelerates east/northeast with a deepening upper level trough over the U.S. There will be no impacts from Willa on the U.S., but the leftover upper level disturbance will help to develop a nontropical surface low over the Northern Gulf of Mexico later this week.
Willa forecast track: