Nov. 23, 2019 - The "Buresh Bottom Line": Always be prepared!.....First Alert Hurricane Survival Guide... City of Jacksonville Preparedness Guide... Georgia Hurricane Guide.
STAY INFORMED: Get the * FREE * First Alert Weather app
FREE NEWS UPDATES, ALERTS: Action News Jax app for Apple | For Android
WATCH "Surviving the Storm"
READ the First Alert Hurricane Center "Survival Guide"
RECAP "Hurricane Dorian: A True Tropical Beast"
**No areas of concern across the Atlantic that would affect the U.S. or any other land areas during the l ast week of the hurricane season **
However, tropical storm Sebastien continues over the Central Atlantic. Sebastien is being impacted by a strong nearby upper level trough helping to create a good deal of shear as well as some dry air entrainment now. So the tropical storm will slowly weaken as the storm turns more east possibly never truly "hooking up" with the cold front. No impact on the U.S., & the tropical cyclone will stay well south & east of Bermuda. Some heavy rain & gusty winds will impact the Azores Sunday into Monday as Sebastien loses its tropical characteristics.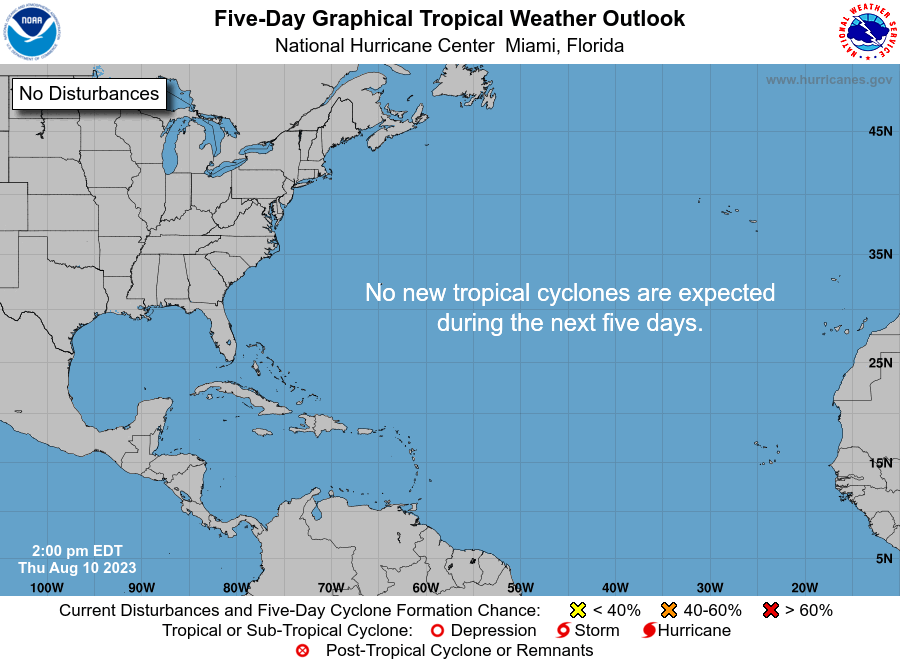 Atlantic dust:
2019 names..... "Tanya" is next on the Atlantic list (names are picked at random... repeat every 6 years... historic storms are retired (Florence & Michael last year) & Dorian is almost certain to be next:
East Atlantic:
Mid & upper level wind shear (enemy of tropical cyclones) analysis (CIMMS). The red lines indicate strong shear of which there is plenty across the Atlantic at the moment:
The Atlantic Basin:
Water vapor imagery (dark blue indicates dry air):
Deep oceanic heat content is extreme over the NW Caribbean:
Sea surface temp. anomalies:
SE U.S. surface map: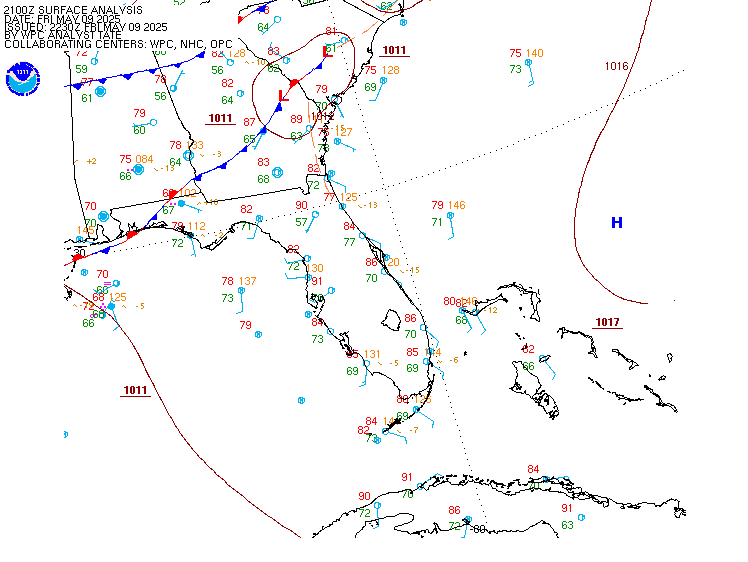 Surface analysis centered on the tropical Atlantic: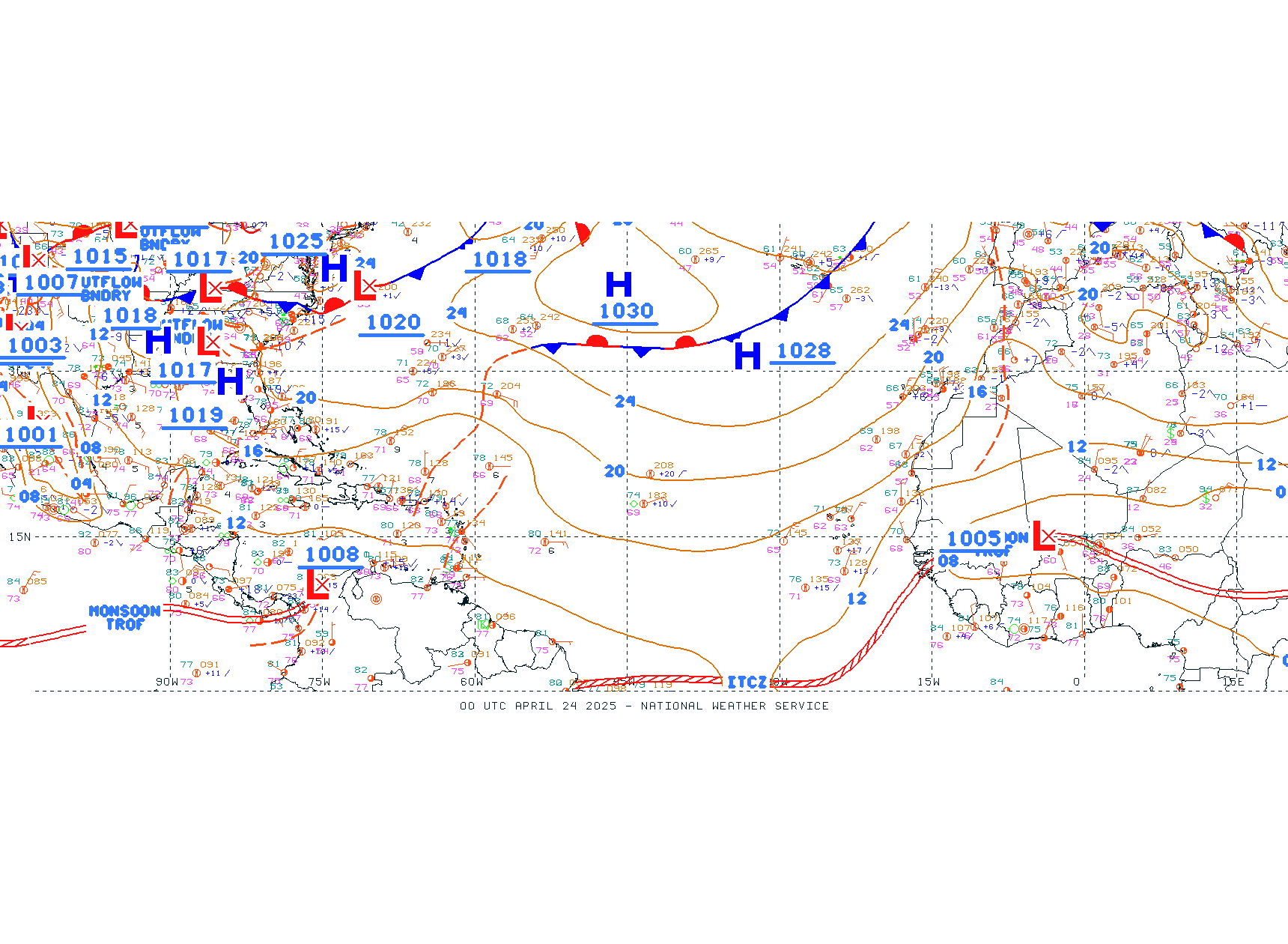 Surface analysis of the Gulf: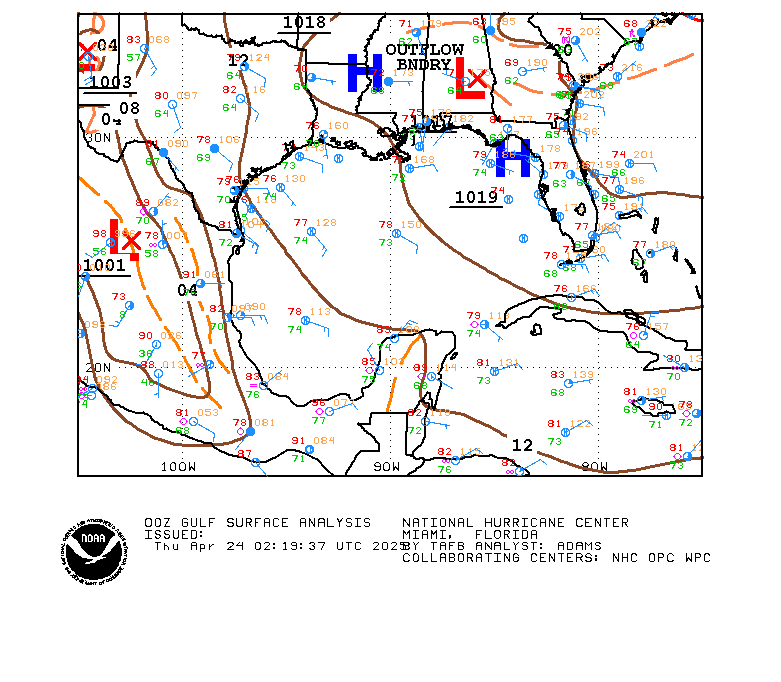 Caribbean: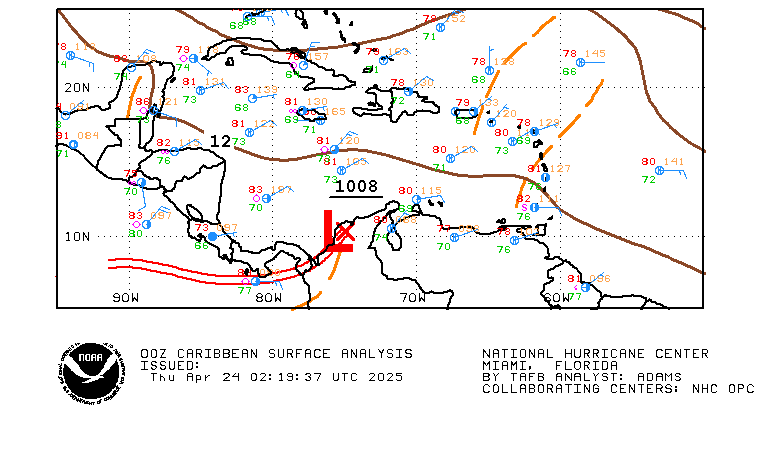 Global tropical activity: