JACKSONVILLE, Fla. — "Talking the Tropics With Mike" updated each day through the hurricane season (June 1 - Nov. 30).
Check out our First Alert Neighborhood Weather Station Network powered by Tempest. You can get a 10% Action News Jax discount * here *.
Measured Variables:
Outdoor air temperature and relative humidity, dew point and "feels like" temperatures (heat index and wind chill)
Station pressure and barometric (sea-level) pressure
Wind speed, wind direction, 1 minute average and gusts
Lightning activity (strikes and distance up to 25 miles)
Rain onset, intensity, duration and accumulation
DeltaT, wet bulb temp, air density
UV index, brightness, solar radiation
Other Features:
Tempest Home app for iOS and Android
Personal weather page to share
Tempest Nearcast™ technology: (LEARN MORE)
Auto-calibration with Continuous Learning system
Works with smart home devices. Alexa, Google Home, IFTTT and more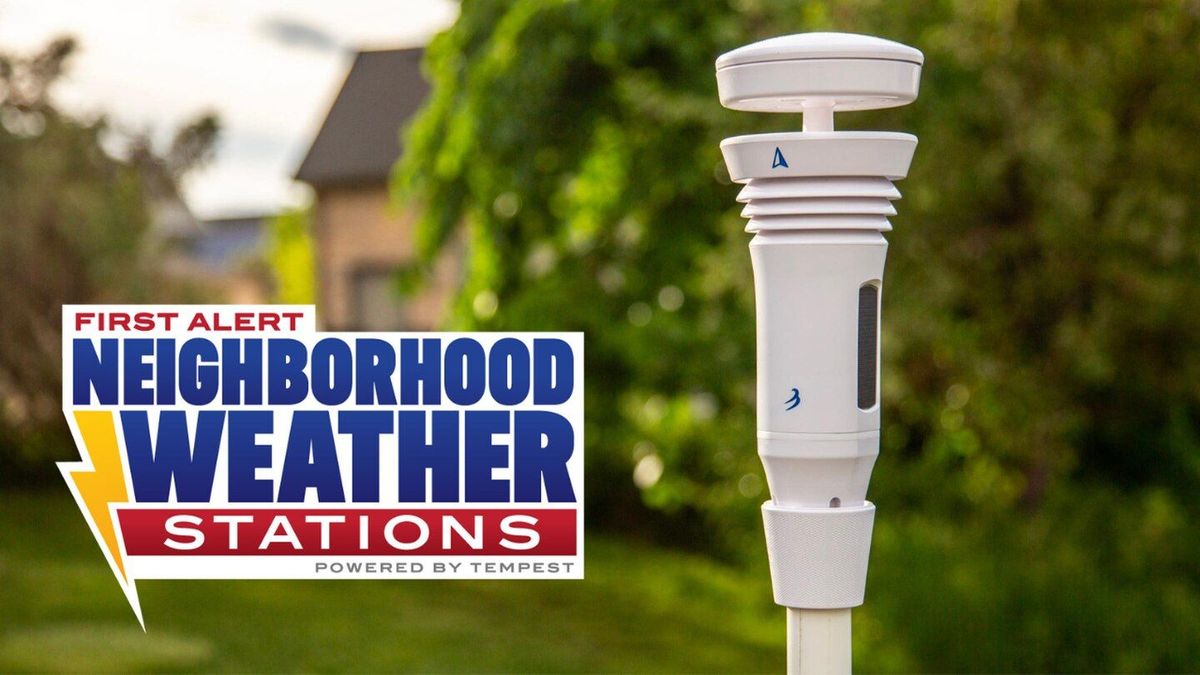 Lots of chatter regarding the Jaguars & the hot Sept. home games. The avg. high at JIA in Sept. ranges from 89 degrees F on the 1st to 87 degrees on the 15th to 85 degrees on the 30th. So the First Alert Weather team took a look going back to 2001. From 2001-2010 the avg. high temp. for each Jags home game was 86.75 degrees (with a low of 72 degrees & a high of 95 degrees). From 2011-2020 the avg. was 88.37 degrees with a low of 82 degrees & a high of 97 degrees. From 2021-2023 the avg. high temp. for each Sept. game was 87.8 degrees.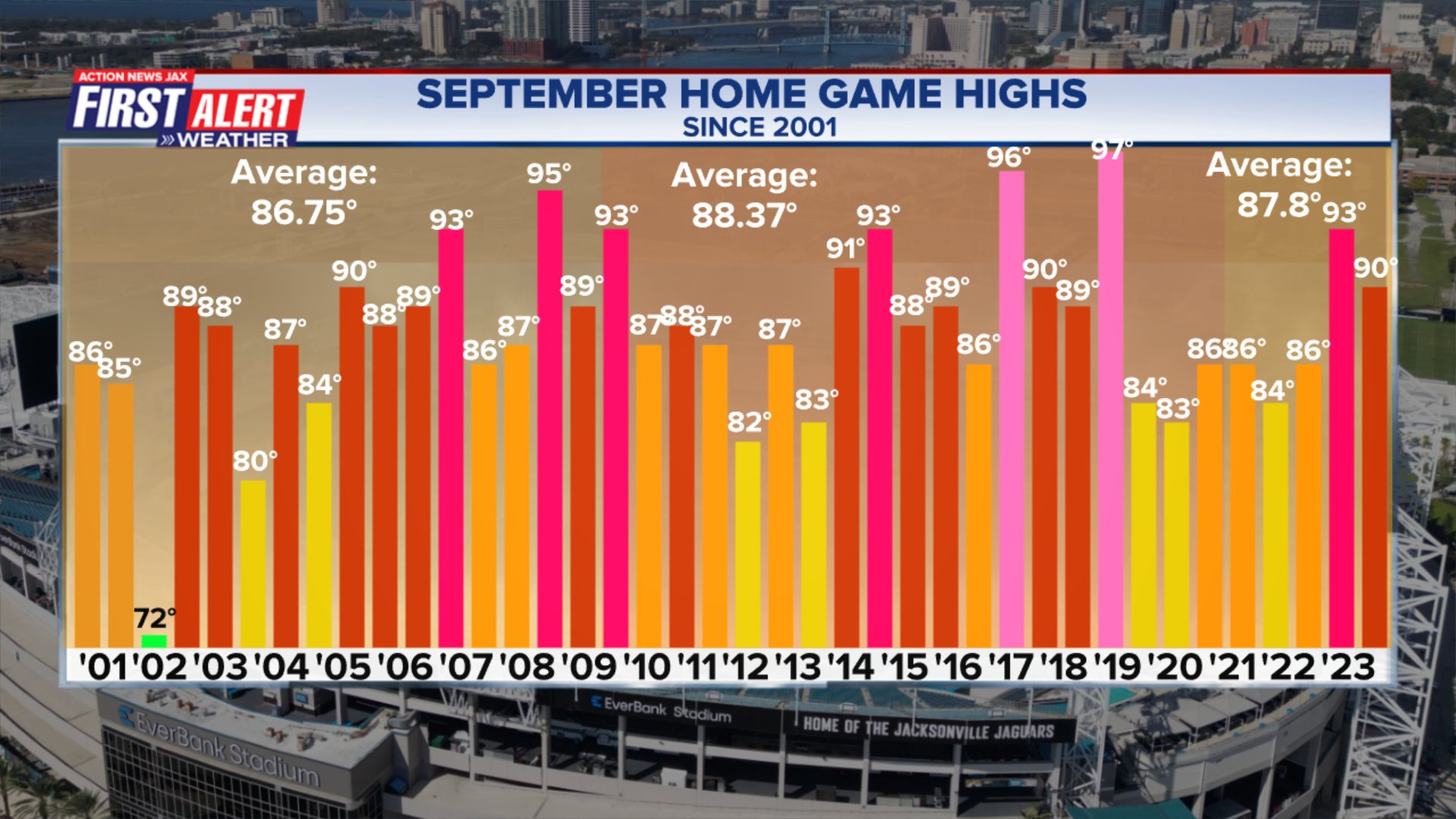 Just 3 months left in 2023! The October averages for JIA: